Can Suppliers Keep Pace with Tesla's Battery Demands?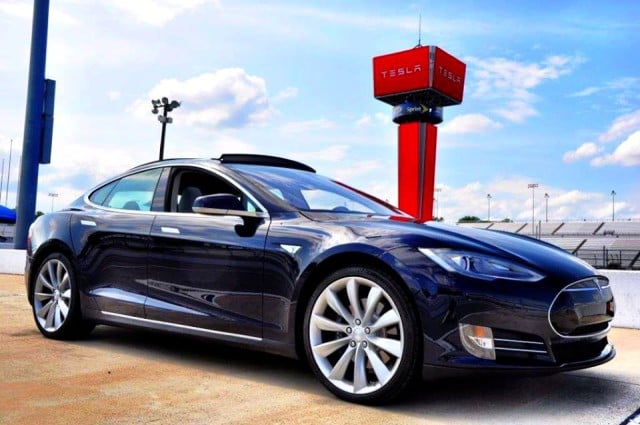 These days, Tesla Motors (NASDAQ:TSLA) doesn't only affect the wallets of both investors and consumers. Suppliers, too, are feeling the impact the increasingly popular electric car manufacturer is having on the automobile industry — and they're racing to keep up with Tesla's progress.
Tesla Motors and its iconic Model S sedan have all but hogged automobile headlines as of late. The U.S. automaker has seen its stock soar ever since posting its first profitable quarter, and its all-electric Model S has also won the hearts of many, just as long as they can stomach the base line $70,000 price-tag.
And Venture Beat reports that along with Tesla's big price tag, comes a significant lithium-ion battery cell demand. The company's Model S vehicles are forecasted to soon eat up as many lithium-ion cells as the entire car industry produced pre-Model S, so if suppliers want to keep up with Tesla's efforts, they have to act fast, and they have to expand.
As of now, Tesla's CEO and co-founder Elon Musk is hoping to roll out 21,000 sedans by the end of this year and he wants to further increase that figure to 40,000 by 2015. These goals are putting a significant strain on Tesla's automotive parts suppliers, but they're working to offset the deficit, especially as they witness their profits rise.
If you compare Tesla's Model S to Nissan's electric Leaf, which Venture Beat does in its report, you can see that based on forecasts, Tesla is on pace to eat up almost as much battery capacity in a year as Nissan has for its electric vehicle in almost three. Nissan sold more than 71,000 Leaf units from December 2010 through mid-July 2013, while Tesla is working to sell 21,000 just this year. Thus, both have a significant impact on the demands of the battery industry and that effect is only expected to increase.
That's why major players in the industry, including Panasonic, Tesla's primary battery supplier, are increasing their efforts to stay on par with Tesla's capacity demand. Suppliers are reopening factories, building new production lines, and signing more deals to ensure they can produce enough cells to meet Tesla's demands, but chances are they may still come up short.
Venture Beat explains that each 85-kWh Tesla battery pack contains more than 7,000 automotive-grade cells, all in the cylindrical format, but the entire industry produces about 660 million cylindrical cells a year. This provides a significant supply and demand problem as Model S production continues to rise, and as quickly as Panasonic and other suppliers are working to offset the void, Tesla still might need to rework its strategy.
Suppliers especially need to revamp their production capabilities because for Tesla, this is only the beginning. The U.S. automaker not only expects to dramatically increase production for its Model S within the upcoming years, but it also plans to start working on the Model X in 2015, hopefully adding another 20,000 cars to the total.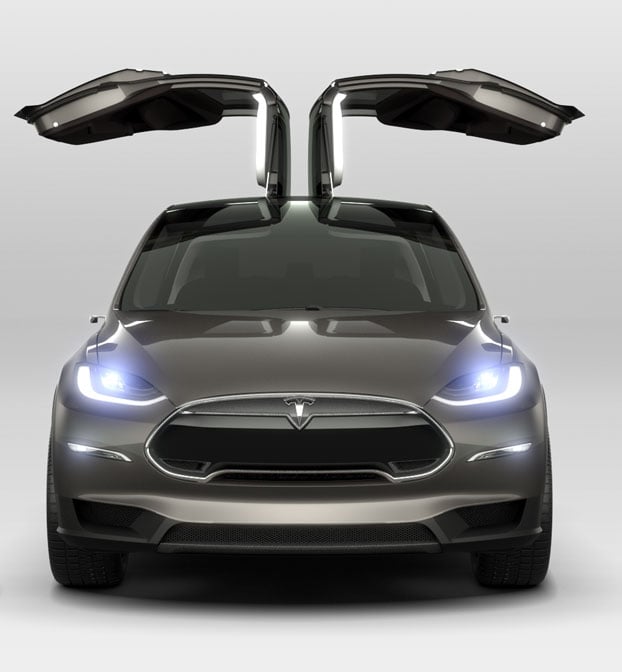 Hard statistics show that global battery production will have to at least double or triple to support this Tesla production growth, so the company must erect plans now if it wants to continue to succeed in the future. Musk has already considered the construction of in-house battery factories to supply Tesla's future needs, but these plans are still very much in their nascent stages. For now, Tesla operators will work to get the Model S vehicles off the lots, but also hope that Tesla's future growth can be supported.