Can Toyota Do for Hydrogen What Tesla Did for the EV?
The Toyota Motor Corp. (NYSE:TM) defied critics in the 1990s with the release of the Prius, its hybrid power train vehicle that since then has gone on to sell more than four million units worldwide, making it the most popular alternative power train vehicle. Toyota has a new model slated for a 2015 release that it's hoping will mimic the success seen by the Prius — the catch, though, is that it will be a hydrogen fuel cell vehicle.
Perhaps buoyed by the success seen at Palto Alto-based Tesla Motors (NASDAQ:TSLA), Bloomberg is reporting that Toyota is preparing a fuel cell car that would compete with a mid-level BMW, or Tesla's own Model S. As the most abundant element in the universe, hydrogen is a very attractive propulsion option for automakers, and research has been carried out for years in efforts to make the technology more affordable.
"We're now in the 'trough of disillusionment' for fuel-cell vehicles," said John German, program director with the International Council on Clean Transportation environmental policy group, citing a phase of Gartner Research's "Hype Cycle" that charts commercial viability of new technologies. "This is a genuinely better vehicle" over the long-term than gasoline-burning or battery-only autos, he added. German is a contributor to National Academy of Sciences studies.
While hydrogen-powered vehicles share many aspects with electric cars, there is one fundamental difference: in lieu of a high-capacity battery pack, a hydrogen fuel cell will generate electricity to drive an electric motor on the spot. The trouble is, that fuel cell technology is gratuitously expensive.
Toyota's intentions to have a mass-market fuel cell vehicle on the roads by 2015 could imply a number of different things. Given that Toyota's recent attempts at a fuel cell vehicle clocked in at more than $50,000 just to produce — prototypes have cost $1 million to make – if Toyota is truly looking at a wide-scale fue cell attempt, it means that the company may have found a way to bring that cost down significantly.
Another possibility is that Toyota might follow Tesla's footsteps, and disguise the high cost of the technology in a luxury car — perhaps in its Lexus trim. This would enable Toyota to get the cars on the road, and justify the undoubtably lofty price tag that the car will carry.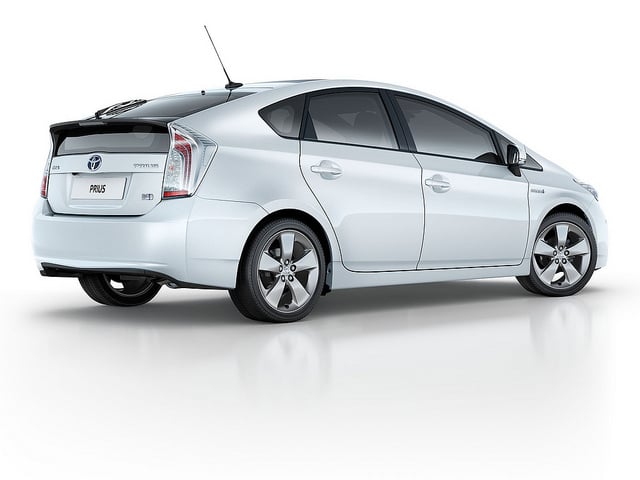 Lastly, the biggest issue, as Tesla is finding out, is lack of supporting infrastructure nationwide. Though the state of California already has hydrogen-powered vehicles like the Honda (NYSE:HMC) FCX Clarity on its roads, virtually no other region in the country has the necessary network of filling stations to accept them. And unlike the Tesla, you can't just plug it into a wall socket. This could indicate that Toyota might be looking at building the industry, and not just the car.
However, hydrogen technology still hasn't caught the widespread support of many, unlike battery EV technology, which is picking up followers. Even Tesla's CEO Elon Musk said, "Fuel cells should be renamed 'fool cells,' they are so stupid," in an interview with Bloomberg last month. "You could take best case of a fuel cell, theoretically the best case, and it does not compete with lithium-ion cells today. And lithium-ion cells are far from their optimum."
In order to make fuel cells viable, Toyota will have to have a serious ace up its sleeve — the same kind of ace that it pulled out in the 1990s.
Don't Miss: For the Next Mustang, Ford Looks to the Past.