Canada Starts Selling Off GM Stake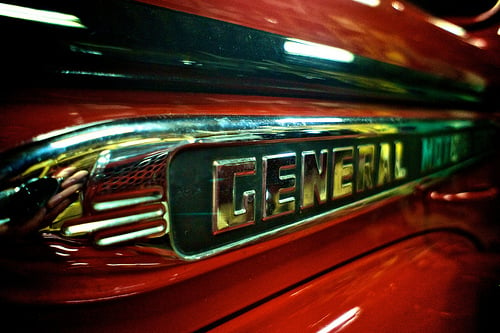 The Canadian and Ontario governments are beginning to sell off the General Motors (NYSE:GM) stock they purchased to help the U.S. government bail out the Detroit automaker in 2009, during the financial crisis. On Tuesday, the governments announced they would sell 30 million common shares in the company to Bank of America (NYSE:BAC) and RBC Capital Markets, a division of the Royal Bank of Canada (NYSE:RY).
The stake was sold at a slight discount from its closing price of $37 per share on Tuesday, amounting to a deal worth $1.1 billion, according to a report from Reuters. The governments of Canada and Ontario banded together to form Canada GEN Investment Corp. to hold the $10 billion GM shares purchased to help keep the car maker afloat. After the deal goes through on Monday, the investment fund will still own more than 110 million common shares in GM.
According to the Financial Times, two-thirds of the Canadian stake in GM is owned by the federal government, with the rest owned by the government of the province of Ontario. Ontario is located near Detroit and is home to many auto plants. Canada will have an 8 percent total stake in the company after the deal closes.
The U.S. government also still owns shares in GM, with the U.S. Treasury currently owning a 13.4 percent stake in the automaker. In December, the U.S. government announced it was selling 40 percent of its stake in GM back to the auto company, with plans to sell the remaining 19 percent share over the next 15 months.
"As we said from the start, our investment in GM was always meant to be temporary as we worked to maximize the return to Canadian taxpayers," Finance Minister Jim Flaherty said in a statement seen by Reuters. "The Government of Canada is committed to exiting from ownership of GM as quickly as feasible, while maximizing the return for Canadian taxpayers, as we demonstrated today."
Follow Jacqueline on Twitter @Jacqui_WSCS
Don't Miss: GM's Buick Regal Refresh is More Than a New Price Tag.