Chevrolet Ups the Price for the 2014 Corvette
The Chevrolet (NYSE:GM) Corvette has long been considered one of the best performance bargains in the industry, offering more horsepower per buck than large swaths of its competition can claim.  However, the Corvette just got a little bit more expensive, though just slightly.
A brand new 2014 Corvette will run $2,000 more for both the coupe and convertible models, and the Z51 package is now a $4,000 option, up $1,200 from where it was priced originally. The base Corvette Stingray now costs $53,995, and the roof-optional version is now $58,995, both after taking the $995 shipping fee into account. The figures went live on March 1, but Chevrolet is honoring orders placed before that date at the costs initially quoted, CorvetteBlogger is reporting (it was later confirmed to them by a dealership.)
What makes the $53,000 model worth $2,000 more than the $51,000 model? Better performance? Nicer materials? A better stereo? As it turns out, none of the above. In fact, the price was apparently raised because the car is just so damned popular.
"The reason for the increase is simply that customer demand for the Stingray, and especially the Z51 package, have exceeded our initial expectations. As such, we wanted adjust pricing in line with demand," said Monte Doran, who is Chevy's PR specialist for the Corvette and Camaro.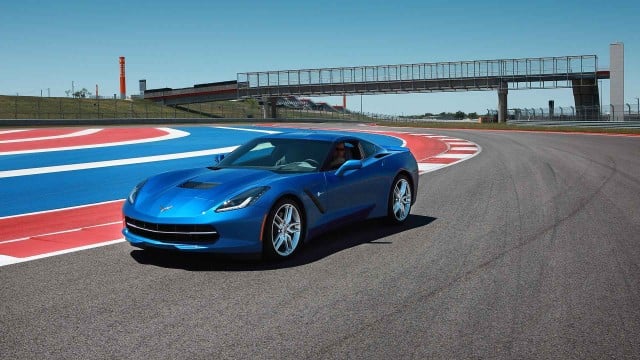 Essentially, Chevy is tacking on a premium, simply because they can — there isn't really a car that overlaps in both the Corvette's price and performance brackets, so the company is able to command slightly more if need be.
A similar strategy seems to be applied Nissan's GT-R. The 2009 model of the car commanded slightly under $80,000, and for that, buyers were treated to 480 horsepower, and perhaps one of the top-performing sports coupes on the market. Now, the same car goes for over $101,000, but you get more — 545 horsepower from the same twin-turbo charged V6.
For Corvette buyers, the price doesn't come with a power bump, and it would be sad to see the Corvette's price continue to climb as the GT-R's has, largely because the company wants to keep its volume low. Even at $53,995, the Corvette will still offer one of the best deals and most affordable plays on 460 horsepower, but in the future, consumers may likely expect a little more of a return on their extra dollars.
More From Wall St. Cheat Sheet: