Chevy Impala Is Making GM's Good Day Better
Consumer Reports shared more good news on Thursday for General Motors (NYSE:GM), a member of the Detroit Three that has been able to resurrect considerable success this year, evidenced especially by its latest earnings report data. The U.S. automaker's cars and trucks are posting impressive sales in North America and China, and one magazine's latest report for its previously mediocre Chevy Impala illuminates why.
After a major reworking of the Impala, the sedan has become one of the highest scoring four-door cars in the Consumer Reports rating. This is major news for GM and reflects its commitment to a complete business turnaround, because while the Impala has always been known as affordable and reliable, it was never marketed as a luxury car, or one that could outpace the other vehicles in its class. 

But according to the Associated Press, Jake Fisher, Consumer Report's chief auto tester, believes that the performance of the 2014 Impala is just another reflection of "the three Detroit automakers' renaissance."
The new version of the Impala that starts at under $27,000 scored 32 points higher than the previous model. GM was able to reform the old sedan to improve its ride, steering, braking, and agility while expanding its cabin room and quieting the whole operation down. This allowed the 2014 car to score 95 out of 100 points in the Consumers Reports testing, affording it an "Excellent" rating.
This comes as welcome news for the U.S. automaker, which has competed fiercely not only with its neighbor Ford (NYSE:F) but also with rival foreign automakers Toyota (NYSE:TM) and BMW AG. While GM's vehicle scores have fallen below those of German and Japanese cars time and time again, this most recent rating is the result of a slow comeback that has been in the making since the carmaker's government bailout four years ago.
The only cars that now outscore the Impala are the electric Model S from Tesla Motors (NASDAQ:TSLA) and the BMW 135i coupe. But while these cars both posted newsworthy ratings of 99 and 97, respectively, it's important to keep in mind the cost deficit between the three. The Impala's ability to compete with the Model S and BMW is an achievement in itself, because the Chevy sedan is vastly less expensive than either car. One could even go as so far to argue that if you're going to be paying a base price of $62,400 for a car — such as with Tesla's Model S — it should go without saying that that vehicle is going to post a top rating.
Still, both Consumer Reports and the Associated Press remind us that the Impala cannot yet be recommended by the magazine because it is too new and lacks reliability data. This version began arriving in showrooms in April, so the vehicle must be able to prove its ability to perform well in a series of tests and have average or better reliability in Consumer Reports's Annual Auto survey before the magazine is ready to hand over its "Recommended Buy" endoresement.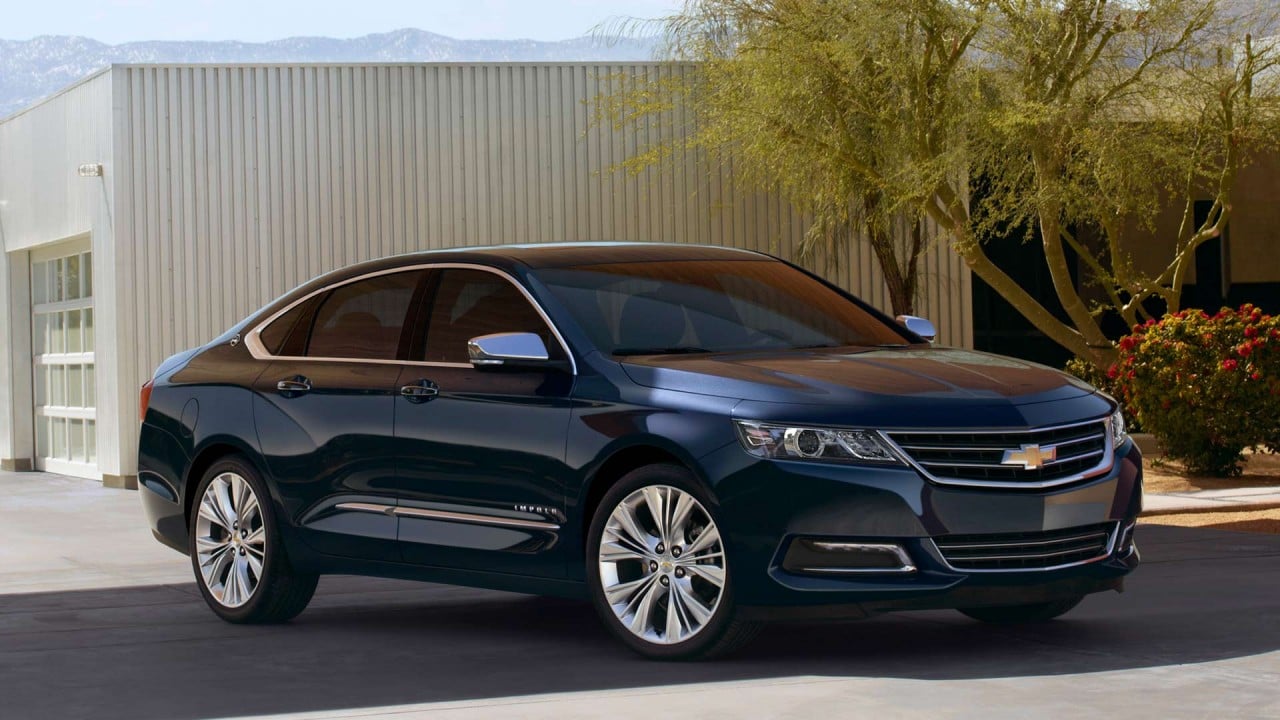 But so far, it's evident that the magazine is impressed with the Chevy Impala's 22 miles per gallon with its 3.6-liter V6 engine and six-speed automatic transmission. It reports that the backseat is "roomy and comfortable, the trunk is huge and controls are refreshingly intuitive and easy to use." This vehicle is apparently setting a new standard for Chevrolet and GM, and now customers are expecting more.