Chevy Is Trucking to Texas for Silverado Campaign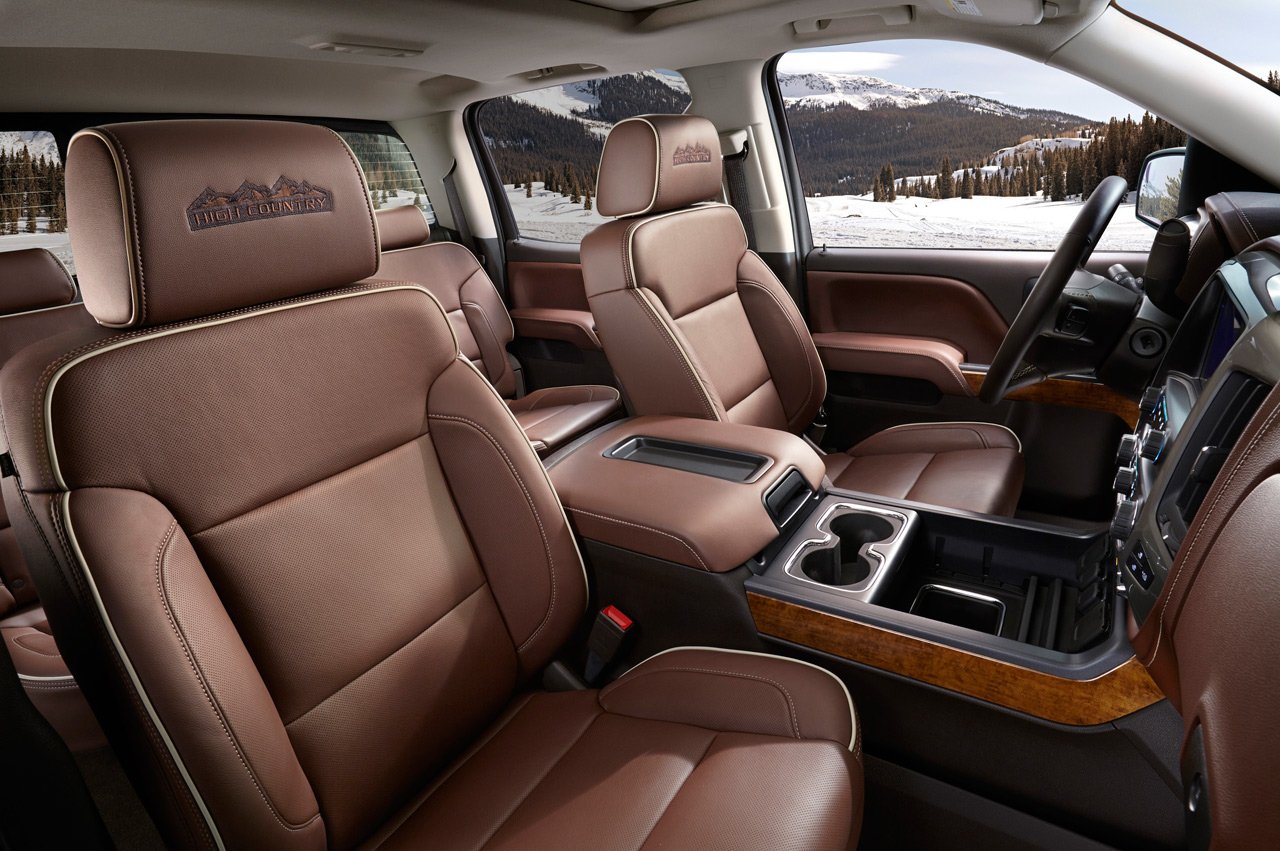 General Motors Co. (NYSE:GM) wants to "find new roads" for its redesigned 2014 Chevrolet Silverado, and it's gunning for Texas.
The redesign marks GM's first for its pickups in seven years, and the U.S. automaker believes the new lineup will help it better compete with Ford Motor Co. (NYSE:F) as it attempts to forge success and stem losses in the full-sized pickup battleground, a war that is especially cutthroat in Texas. Trailing slightly behind Ford, GM is kicking off its marketing campaign in the Lone Star state — a region that accounts for one in six pickups sold nationally.
Ford currently maintains the bragging rights in the state for full-sized pickup market share, boasting a 39.4 percent figure, but GM is confident it can raise its current 34.2 percent and surpass Ford in the pickup war. According to Automotive News, GM has launched a "grassroots promotional romp through Texas," beginning last week. It plans to cover every corner, crack and cranny of the state with 60 stops in five months debuting at a wide variety of locales including baseball games, roads, home and garden shows, and state fairs.
GM will target this 26-million-person state with the knowledge that more pickups are sold in Dallas and Houston areas combined than in any other U.S. state, a figure which necessitates success in Texas if the automaker wants to reverse its sharp losses that Ford has greatly benefited from ever since 2009. Maria Rohrer, Silverado marketing director explains, "We've got to win in Texas to be able to win this game in truck sales. It's been seven years since we launched a new truck. We're not going to come back slow. We're coming back strong."
And according to Polk Analyst, Tom Libby, GM may just have timed its comeback perfectly. With a rebounding housing market spiking pickup sales and consumers ready to buy again, GM's new truck will debut at the peak of full-sized pickup sales. Thus, just as drivers get ready to pull out their wallets, the U.S. automaker wants to ensure truckers understand all of the Chevy Silverado's new enhancements, especially its improved interiors, strong fuel-efficient engines, and newly convenient features.
Unsurprisingly, GM isn't the only automaker ready to launch new models just as consumer sales are picking up. Toyota Motor Corp. (NYSE:TM), too, will roll out a redesigned 2014 Tundra in the fall. So too will Chrysler's Dodge Ram, with a 1500 pickup with a 3.0-liter diesel engine.
And what about GM's ever so trusty rival, Ford? Is this other U.S. automaker worried about GM's possible mega success? Although Ford isn't due to release its next-generation F-150 until the second half of 2014 — a fact that it gently reminded Texas buyers of in February — the carmaker is still certain it can maintain its lead on GM. In fact, it assert it is actually pleased with the new launch marketing campaign and Silverado launch.
Doug Scott, Ford's truck marketing manager explains that it affords Ford the chance to build more share in Texas. Automotive News highlights his explanation, asserting, "GM's promotions will flush on-the-fence truck owners into the market, and "we're on everybody's shopping list. He also welcomes the chance to sell 2013 models against GM's new '14s, which will be light on incentives."
I'm sure GM is always pleased to help out with Ford's marketing efforts.
Nonetheless, Texas residents should expect to see GM roll through in a big way. It is especially targeting those who have aging Silverados or Sierras and are in need of an upgrade, or even better, have defected to another brand and are looking for a reason to come back to an old favorite. Hopefully, the Texans like the new model, because half of GM's initial national supply of the 2014 pickups will be headed their way.
Don't Miss: 5 Cars for 2014 That Lead the Sub-$30K Pack.