Chevy Tops the 5 Best Pickups Ranked by Consumers
Ford's (NYSE:F) F-Series line of pickups may be the best-selling vehicle in the United States — by a large margin, too — but it seems that its fellow Detroit sibling is leading the pack, as far as Consumer Reports is concerned.
Consumer Reports – one of the most heavily consulted sources of information by car shoppers, Reuters points out — has just released its ranking of pickup trucks, an especially crucial segment, as Reuters explains: "Sales of large pickups in the U.S. market were up 24 percent to almost 1.3 million vehicles so far this year and make up about 12 percent of overall demand."
Sales aside, pickups are also an essential part of the automaker's lineup. The big trucks generate profits of more than $12,000 per vehicle. Therefore, it's in the companies' best interests to have a pickup that ranks among the top.
Consumer Reports pitted the Ram 1500, Toyota Tundra, Nissan Titan, Chevrolet Silverado, and Ford F-150 against each other in a shootout to determine consumers' favored vehicle. Here is how the trucks stacked up.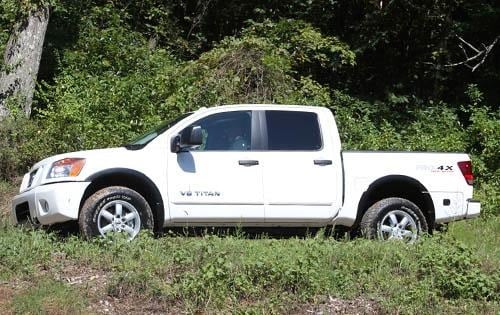 5. Nissan Titan
Coming in at the back of the bunch, the now fairly dated Nissan (NSANY.PK) Titan scored 66 points out of 100. Though a new Titan is on its way, packing a Cummins diesel option, making it one of the first light-duties to do so, Nissan's lack of attention to the model has resulted in the Titan taking a back seat in many of these kinds of rankings.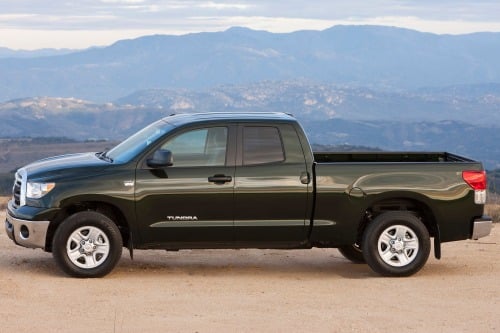 4. Toyota Tundra
Like the Nissan, a new Toyota (NYSE:TM) Tundra is just making its way to dealership lots. Though the new one adds bolder styling and a more masculine edge, the current generation has also fallen victim to a dated appearance, and a lack of engine options has kept the Tundra from issuing a larger dent to its remodeled and refreshed domestic siblings. It scored 69 points in the ranking.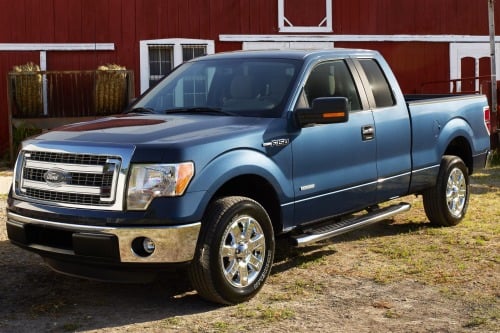 3. Ford F-150
While the Tundra has limited options for engines, the Ford F-150 has the opposite: a vast menu of powertrain options to suit just about any degree of demand. As a result, the F-150 has long been the best-selling vehicle in the U.S., but it seems to have fallen somewhat out of favor with the Consumer Reports crowd, scoring 70 points out of 100.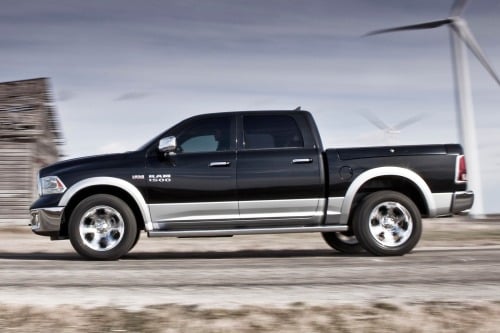 2. Ram 1500
The 2013 Ram 1500, equipped with a 5.7-liter V8 engine, scored 78, good for second place on the list. However, Consumer Reports said the Ram was better for day-to-day driving than the first-place contender, pointing to the truck's better ride and interior with more comfortable seats and slightly friendlier control layout. It also has a diesel option, one of the first for a light-duty pickup.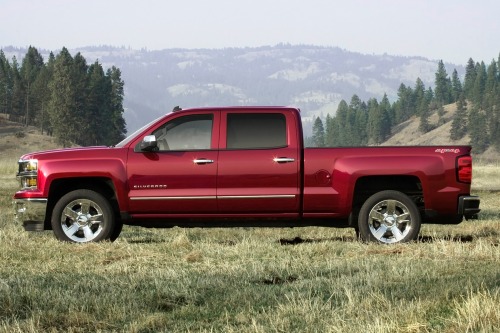 1. Chevrolet Silverado
A high score of 81 led the 2014 Chevrolet (NYSE:GM) Silverado — in this case, powered by a 5.3-liter V8 — to the No. 1 slot. However, while it was a neck-and-neck race with the Ram, Consumer Reports said the Silverado beat out the Ram because of its larger cargo bed, greater payload capacity, and ability to tow heavier loads. Still, "the reality is that you can't go wrong with either one," Jake Fisher, director of automotive testing for the report, said in a statement. "Both are capable trucks that get decent gas mileage and are as quiet inside as a good luxury car."
Don't Miss: Ford's Electric Car Revolution Starts With Its Employees.