Chevy vs. Ford Pickups: Who's Winning?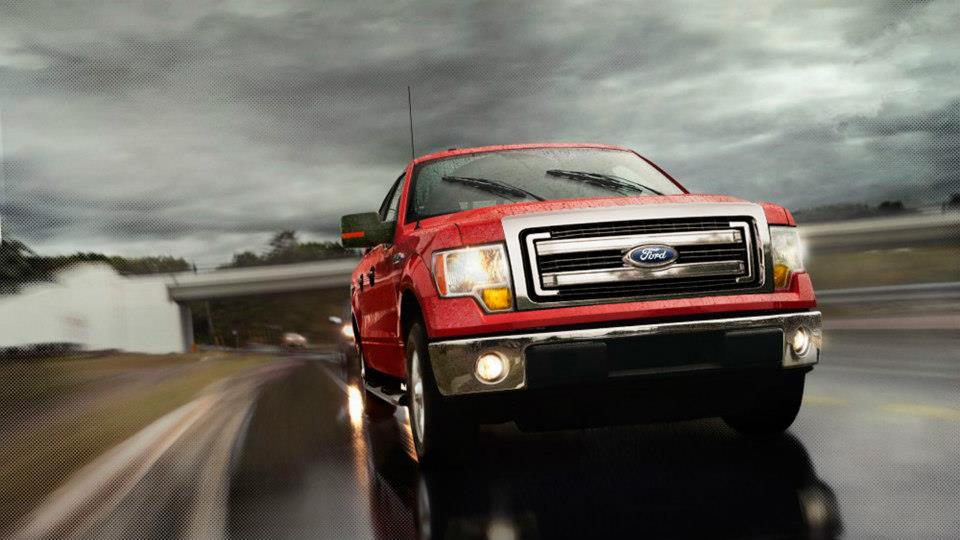 The pickup segment of the auto industry is where the brawniest vehicles do battle, and emotions among truck owners and manufacturers understandably run high. This year's race between Ford (NYSE:F) and GM (NYSE:GM) got especially competitive in July, when auto sales hit their stride, and pickups sold like hot cakes. Why is this segment exploding, and who's winning the race?
Why Trucks Are Selling So Well
There's a boom in the construction industry, which is coinciding with a boom in hydraulic fracturing (fracking) across the country. Pickup trucks are as useful for business as they are fun to drive (and ride in), so it's no surprise that the two top-selling vehicles in the country — for the month of July and the entire year so far — are pickup trucks by U.S. automakers.
Ford Is Dominating…Right?
A table posted by Reuters demonstrates exactly where auto consumers' minds are focused. Ford notched over 60,000 sales of its F-Series in July (over 427,000 to date in 2013). Chevy sold 42,080 Silverado pickups in July. It's a clear win for Ford head-to-head with Chevy, but GM also has the GMC Sierra in its roster. This truck is selling very well, and has cracked the top 20 on the list. In fact, GM has sold over 18,000 trucks, which makes Ford's win in the pickup segment a mere technicality — they basically tied in July. Who's growing faster?

Chevy and GMC Sales Are Growing Rapidly 
Now that the winner has been crowned (albeit by a slim margin), the next step is to look at the growth factor. Here, GM has a distinct advantage. Sales of the Chevy Silverado were up 45 percent in July, compared to a 22.6 percent gain for Ford's F-Series. GMC Sierra pickups grew more than either one, notching a 49 percent gain. Beating GM's sales figures by such a small number would indicate that Ford won't hold the monthly sales crown for long.
GM Delivered Its Next-Gen Trucks
The growth for GM pickups is obviously tied to the launch of the 2014 Chevy Silverado and the 2014 GMC Sierra. These trucks are hot, and GM knows it. As Bloomberg reported, Chevy's VP of U.S. Sales and Service summed it up this way: "I think we're probably just getting a lot more traffic than our competitors in the last month or so." The trend ought to push GM over the top soon. What about the year-long figures?
GM Has a Shot at Taking the Prize
for

2013

Ford is sitting at approximately 428,000 pickups sold to date in 2013, an impressive figure when compared to 285,000 Silverados. Yet over 100,000 GMC pickups have been driven off the lot in 2013, narrowing that margin to around 40,000 trucks. With Chevy trucks surging 45 percent — and GMC trucks up 49 percent — to Ford's 23 percent, there's a case to be made that GM will be the king of pickups for 2013. What's next?

Ford isn't planning on coming out with a new pickup design for at least a year, meaning GM is in the driver's seat, and can expect to have its huge investment in 2014 pickups pay off in the foreseeable future. Counting out Ford is unwise, however. The truck is the most popular vehicle in America for a reason, and the powerful F-150 is a worthy adversary.

Chrysler's (OTC:FIATY) Ram, formerly under the Dodge banner, isn't going quietly, either. Sales of Ram pickups spiked 31 percent in July, with over 31,000 trucks finding new homes. It's pickup season here in America, and GM has the hottest commodity of any automaker in the segment.

Don't Miss: Toyota's New Tundra Meets the Bar But Falls Far Short of Setting It.