Chevy's Corvette Z06 Will Take a Bow in Detroit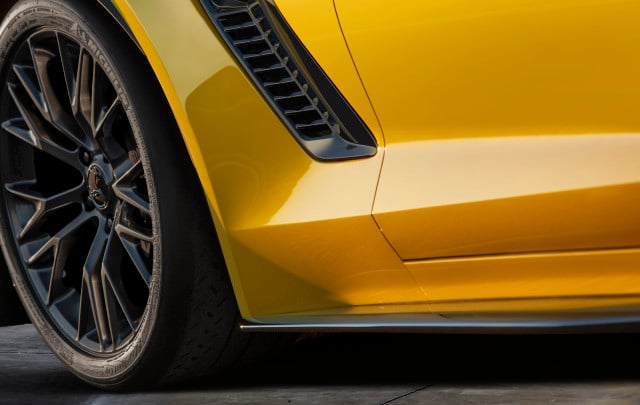 It was only a matter of time after the initial launch of the new Corvette Stingray before Chevrolet (NYSE:GM) would be slapping a few extra ponies under the hood and a Z06 badge on the rear. That day has come — and the results of the extra tinkering will reportedly be debuted at the Detroit Auto Show in January.
Of course, by a few extra ponies, we mean a lot of extra ponies. How many, no one is sure — GM has been playing it mum on the details with the exception of the above teaser picture.
"Chevrolet is America's favorite performance car brand, and for 2014 we are going to offer enthusiasts more choices than ever before," said Alan Batey, senior vice-president, Global Chevrolet, in the company's press statement. "No other manufacturer will be able to match the breath of performance cars from Chevrolet."
The statement went on to describe how Chevrolet has sold one out of every four performance cars for the year so far, outselling Porsche (the Corvette's main competition, it says), the Ford (NYSE:F) Mustang, and so on. Beyond that, it was something of an affirmation of Chevy's production schedule for its performance cars slated for 2014, including the SS, the Corvette convertible, and the Camaro Z/28.
For the Z06, the only detail that Chevy offered was its production date, which is scheduled to start in "late 2014." This leaves a lot up to the imagination, but to recall, the 2013 Z06 had a 7.0 liter V8 that was putting out 505 horsepower to the rear wheels, along with a not-insignificant 470 pound-feet of torque. The latest iteration will more than certainly improve on that, but to what extent is anyone's guess.
Don't Miss: Ford Cuts Production, But There's No Need to Worry.