Chevy's New Corvette Lives Up to the Hype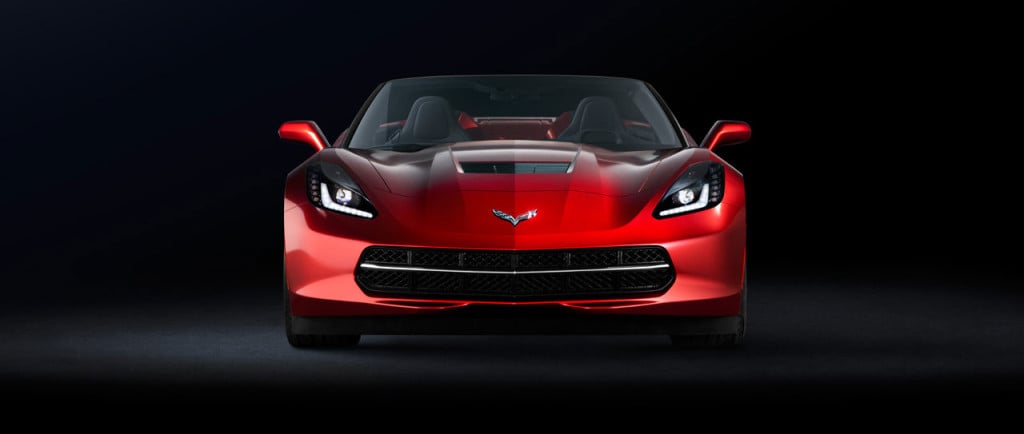 For new vehicles, most first impressions happen at any one of the many car shows that span several cities around the world. Auto shows offer manufacturers an outlet to introduce new cars, reveal updates and refreshes, and give journalists and the public a glance into future agendas and pipelines.
While these shows are largely cosmetic, the real test for a new car is when a reviewer gets the opportunity to take the vehicle out on the road (or track) for the first time, and see if its performance holds up to the hype generated when the model was perched beneath the spotlight.
For Chevrolet's (NYSE:GM) new Corvette, it appears that the car does indeed hold up to its expectations, and fills the big shoes that GM has made for the model's nameplate.
Following its first exposure to critical reviews and tests, the feedback has been largely positive. Car and Driver, Motor Trend, and Edmunds have all had a chance to get behind the wheel, where terms like "elite territory" and "torque bomb" have been evoked.
Motor Trend and Car and Driver recorded 0-to-60 sprints of 3.9 seconds, offering a solid argument for the car's new LT1 V8, which is rated for 460 horsepower and 465 pound-feet of torque. Even with its sub-four second benchmark, the Corvette can still manage 29 miles per gallon on the highway (as per EPA standards) via the help of a cylinder deactivation system.
As far as bringing the car to a stop, Edmunds recorded a stopping distance of 93 feet from 60 miles per hour – the shortest stopping distance they've ever measured U.S. News reports.
There were two specific gripes from the earlier generations that the reviewers found to be greatly improved in the latest iteration of the 'Vette: the seats were generally unsupportive, while the interior materials were noticeably lacking in quality. Both of these factors made significant headway in the C7 generation, and the vinyl-wrapped dashboard was praised for it's high-quality looks. A leather-bound option is also available. Edmunds also points out that while the Corvette's interior quality "isn't Porsche materials quality," it isn't Porsche pricing, either. The Corvette runs about $51,995 at its base.
Here's how shares of General Motors have traded so far in 2013: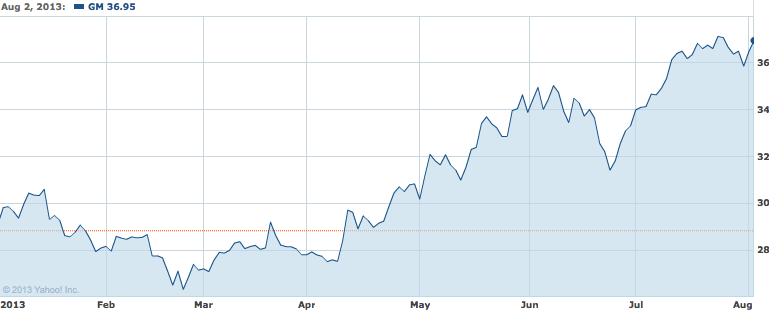 Editor's Note: This post has been updated to address an inaccuracy regarding the reviewers' opinion of the C7 Corvette's seats and interior materials. The complaints related to the C6 Corvette, and the reviewing parties (Motor Trend, Edmunds, Car & Driver) noted the significant progress made in this department.