Chevy's Volt Joins the EV Ranks with a Price Cut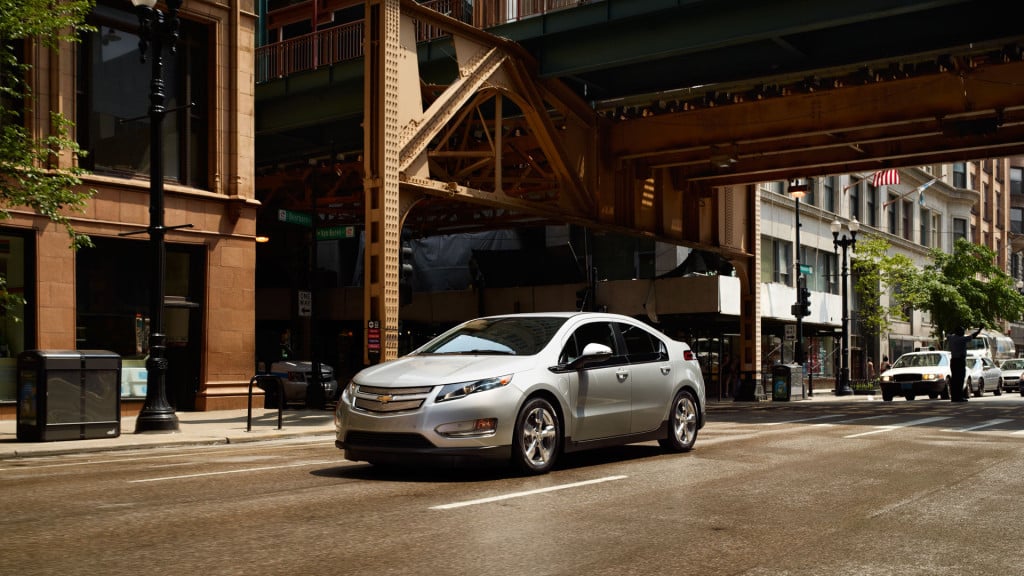 While more or less every production electric vehicle (save for the Tesla Model S) has seen a price cut of late, it would only be a matter of time before the same sticker slashing would make its way to the EV's close sibling of the plug-in hybrid variety. Indeed, it has, and the first victim is the Chevrolet (NYSE:GM) Volt.
Though the Volt "is supposed to be the star of General Motors' portfolio," the car has been selling at an uncomfortably slow rate, and as a result, Chevy has taken $5,000 off the MSRP for the 2014 model, which is now going for $34,995 including shipping. That's 12.5 percent less than the previous model.
After the $7,500 federal tax credit is accounted for, the price will be cut to $27,495 before any further credits that select states offer additionally. Though Volt sales slumped in the month of July (down 3.3 percent year-over-year), Volt sales are actually up 9.2 percent overall through the first seven months of the year.
The price reduction is intended to better align the car with its primary competition, the Nissan (NSANY.PK) Leaf and Ford's (NYSE:F) electrified Focus — both of which have received significant price reductions since the beginning of the year.
Unlike the pure-bred electric vehicles, the Volt sports a small combustion engine that will kick in when the batteries in the vehicle deplete to a certain point. The Volt can, however, run almost 40 miles on pure electric power, and GM claims that owners average about 900 miles per tank of gas.
"The lower price and cost savings from driving on electricity provide Volt owners an unmatched balance of technology, capability, and cost of ownership," said Don Johnson, U.S. vice president of Chevrolet sales and service. "We have made great strides in reducing costs as we gain experience with electric vehicles and their components."
David Cole, the chairman emeritus of the Center for Automotive Research, reiterated that the Volt plays a crucial role in helping GM meet the ever-increasingly stringent CAFE standards, noting that the sales numbers are lifting as incentives and reduced prices continue to take effect.
"To go mainstream, you are going to have to lower the price," Cole said. "Automakers are taking costs out of the EVs, which will allow them to cut the costs. Automakers are going to have to sell these vehicles in higher volumes to meet future fuel economy standards."