Chrysler IPO Leaves Fiat Pondering Its Options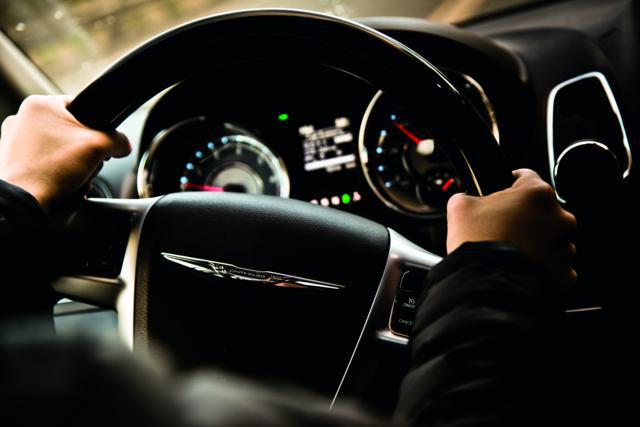 The filing for an initial public offering of the Chrysler family of brands on Monday has reportedly left Fiat SpA (FIATY.PK) reconsidering its backing of the Detroit-based automaker, Reuters says. Fiat is Chrysler's largest shareholder with a 58.5 percent holding in the company. Fiat is intending to take over the remaining portion of Chrysler's worth, which is currently owned by the United Auto Workers trust fund. However, the UAW trust is asking for more than $5 billion for its share, and Fiat is having trouble justifying the price tag assigned to that block of the company.
Instead of outright negotiations to work out a price that would more fit Fiat's projections of what the remaining 41.5 percent is worth, the UAW trust exercised a right bestowed in Chrysler's 2009 government-financed bankruptcy to go forward with an initial public offering, putting increasing pressure on the chief executive of both automakers, Sergio Marchionne, to reach a deal.
The temperature on the situation is that the UAW trust is using the IPO mechanism as a way of pressuring Fiat for a better offer, and many are convinced that the actual IPO launch will never take place. Fiat, in turn, is somewhat upset about the turn of events.
"Fiat responded angrily in the filing, which raises critical questions about when and even if Marchionne can merge the two companies to form the world's seventh-largest auto group," Reuters reported, adding that, "The Fiat-Chrysler alliance was one of the centerpieces of the Obama administration's 2009 restructuring of the U.S. auto industry."
"Fiat has informed us that it is reconsidering the benefits and costs of further expanding its relationship with us," Chrysler said in its S-1 filing with the U.S. Securities and Exchange Commission, referring to the point that Fiat is also reconsidering the terms on which the it will continue to share its technology, vehicle platforms, engineering expertise, and other resources with Chrysler.
"Fiat is saying that Chrysler is worth less if we don't get that full integration," said Richard Hilgert, an analyst with investment research firm Morningstar. "It's a shot across the bow of the UAW." If the IPO were to take place, Marchionne says it would likely be executed in the first quarter of 2014. JPMorgan will be the firm charged with underwriting the offering. Analyst estimates peg Chrysler's worth at around $10 billion, as the brand has experienced a rather unexpected resurgence under Marchionne's rule. The U.S. automaker is now propping up Fiat's bottom line, rather than the other way around, Reuters notes.
Don't Miss: GM Explores New Off-Road Frontiers for Next-Gen SUVs.