Chrysler Puts Defiance Aside and Issues Recall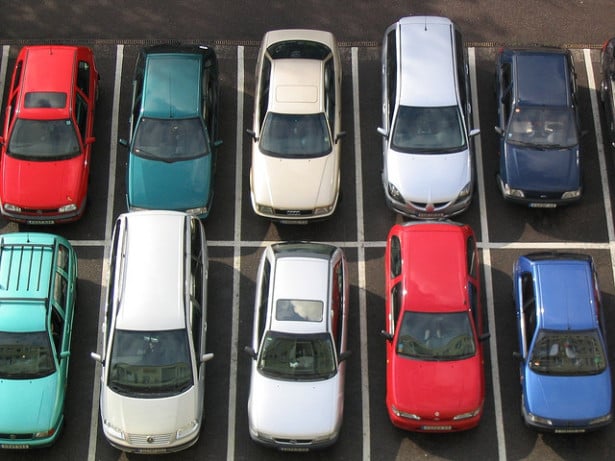 Vehicle recalls have been issued fast and furious so far this week, with Fiat (FIATY.PK)-owned Chrysler joining both vehicle manufacturer General Motors (NYSE:GM) and Japanese automaker Honda (NYSE:HMC) in facing extremely costly repairs of malfunctioning vehicles. But while GM has recalled 480,000 of its SUVs and Honda has issued the code for only 18,352 of its Acura RSX and S2000 models in the United States, Chrysler is facing a problem much larger in scale.
Chrysler has finally agreed to issue a recall that it has fought for the past two weeks, but the agreement only came after the government decreased the number of Jeeps involved in the recall by more than a million, saving the automaker tens of millions of dollars. Still, it will have to recall 1.56 million Jeep Grand Cherokees from the model years 1993 through 1998, and Jeep Liberty SUVs from the model years 2002 through 2007. However, approximately 1.1 million 1999 through 2004 Grand Cherokees that were part of the National Highway Traffic Safety Administration's original recall request were excluded.
The automaker said that it will perform a "customer service action" on the later Grand Cherokee models that were not recalled. The treatment will nearly be identical to the one given to the recalled models, but Chrysler does not have to refer to those as a recall and the requirements will be different.
It is not often that automakers question the recall orders issued by the federal government; Chrysler has been a rare exception. The NHTSA launched its initial investigation into the Jeep Grand Cherokee in August 2010 following a complaint by the Center for Automotive Safety, a consumer watchdog group. Later, the investigation was widened, with additional Jeep models put under the government agency's microscope. In early June, a decision was reached, and the NHTSA informed the automaker that its tentative conclusion was that the cars' fuel tanks, located behind the rear axle, could leak and cause a fire if struck from the rear. The agency then requested that Chrysler issue a safety recall.
Chrysler responded with a strongly worded statement in which it said the government was wrong in its analysis and it would not recall the vehicles cited in the investigation. "The subject vehicles are safe and are not defective," the company said, according to Forbes. "We believe NHTSA's initial conclusions are based on an incomplete analysis of the underlying data, and we are committed to continue working with the Agency to resolve this disagreement." Meanwhile, Fiat Chief Executive Officer Sergio Marchionne worked to allay consumers' fears.
Even though the recall was eventually issued, Chrysler is still defiant, alleging in several letters sent to the NHTSA Tuesday that its vehicles are not, in fact, defective. It noted that the trailer hitches, which will be installed in the 1993 to 1998 Grand Cherokee models and the 2002 to 2007 Liberty models "cannot, and will not, mitigate the risk of the high energy rear collisions identified in your recall request letter," reported the Los Angeles Times.
Chrysler already recalled about 20,000 2012 Patriot and Compass vehicles in April. The recall was issued due to 64 reports for engine stalls with a delayed or no restart. The automaker said that the reason for the problem was that vehicles with side saddle fuel tanks occasionally experience a low siphon rate because of malformed tubes.
As far as recalls go, Chrysler's vehicle call-back pales in comparison to those made by Toyota (NYSE:TM). In recent years, it has been Toyota that has been saddled with problem after problem after problem. In 2010, the Japanese automaker issued a series of recalls that covered 5.6 million vehicles in the United States due to sudden acceleration issues. In August 2010, it recalled 1.3 million Corolla and Matrix cars in the U.S. The manufacturer recalled 1.66 million in October 2010, for problems related to brakes and fuel pumps; 1.7 million vehicles were recalled in January 2011; 7.4 million vehicles were recalled worldwide because of a malfunctioning power window switch, a potential fire hazard, in October 2012; 2.77 million vehicles, including the Prius hybrid, were recalled in November of 2012; and, Toyota recalled 1.3 million cars globally for two defects in January 2013. These issues left the automaker with quite an image problem, one that has helped U.S. automakers, especially Ford (NYSE:F), rise back to prominence and narrow the perceived quality gap.
Don't Miss: Tesla Joins Ranks of Recall-Issuing Carmakers.
Follow Meghan on Twitter @MFoley_WSCS