Corvette Stingray: Affordable For the Average Sports Car Enthusiast?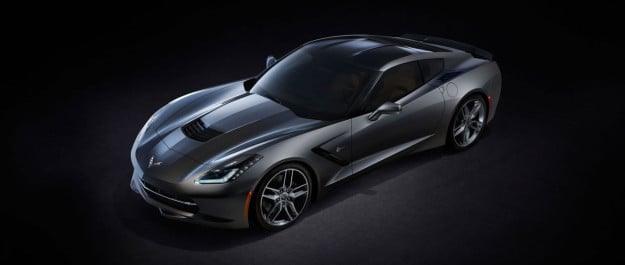 Since General Motors (NYSE:GM) was bailed out by the United States government in 2009 — which chose to keep the automaker alive under the banner of job and economic preservation — everyone has questioned whether or not the company can repair its business enough to make a significant comeback. But with North American sales increasing 8 percent in the first quarter of this year and the U.S. Treasury preparing to sell its remaining stake in the company, the Detroit-based automaker is once again on stable footing. Symbolic evidence of this revival can be seen in the redesigned 2014 Corvette Stingray, one of America's quintessential sports cars.
"The 2014 Corvette Stingray perfectly embodies Chevrolet's mission to deliver more than expected for our customers," Chris Perry, vice president of Chevrolet marketing, said in a recent statement. "The Corvette Stingray delivers a combination of performance, design and technology that very few manufacturers can match, and none can even come close for $52,000."
With the next-generation Corvette, GM is clearly giving a nod to its past; the Stingray moniker is a name that has not been seen since 1976. The automaker also wants to keep the vehicle more exclusive than Corvettes of the past — fewer than 1 in 3 Chevy dealerships were given the right to sell the new car, at least initially. Contributing to that exclusivity is the Stingray's price tag; its base price of $52,000 puts a premium of $1,400 on the 2013 model that it will replace.
GM's Stingray — unveiled at the 2013 Detroit Auto Show — has already been deemed the best model-over-model change in decades. MotorTrend titled its March 2013 review of the 450 horsepower vehicle "Seventh Heaven: Chevy's New 'Vetter Has It Where It Counts."
Using an estimated price of $54,000, Edmunds.com calculated just how feasible purchasing the Stingray would be. For a buyer with good credit, auto loans can be as low as 1.75 percent APR. If a down payment of 20 percent is provided, the buyer is left financing $43,000. The average monthly payment would come  in at $752.48 if the loan was financed for a period of five years, while it would cost about $632.48 per month over a period of six years. For the financially well-endowed sports car enthusiast, this price could be considered affordable, but for comparison, the 2013 Chevrolet Malibu has a sticker price of just $21,995.
Don't Miss: Will Ford Change Everything After These Bumbled Launches?