Could Chevy Be Exploring a Ford Raptor Rival?
Although the latest overhaul of its Silverado pickup has been met enthusiastically by critics and observers alike, General Motors (NYSE:GM) could have its eye on something more: a reasonable contender in the niche pickup segment to directly compete with Ford's (NYSE:F) F-150-based SVT Raptor.
The new High Country trim gives the new Silverado a sense of panache that it lacked previously, but for all its improvements, the new full-size truck from Chevy still lacks that sport factor that Ford was able to so effectively encapsulate in the Raptor. More generally, GM has reportedly been keeping a close eye on Ford's truck line, and the success of its broad product line, which includes the Harley-Davidson edition "lifestyle model" as well as the F-150 Raptor, among others.

Chris Hilts, GM's manager of creative design for its full-size truck interiors, was quoted by Edmunds as saying "… our leadership is very aware of not only the Harley-Davidson pickup, but also the Raptor. There are a lot of halo vehicles at Ford. They do sell well and they do set a tone for the vehicle. We definitely are looking into that."
However, plans for Chevy to launch a competitor to the Raptor might be a ways off — not because the market doesn't want one, but because Chevrolet doesn't have an in-house performance center like Ford's SVT, which developed the Raptor.
Autoblog speculates that a co-branded Silverado would be a more likely scenario, one such as the Harley-Davidson edition under Ford's belt.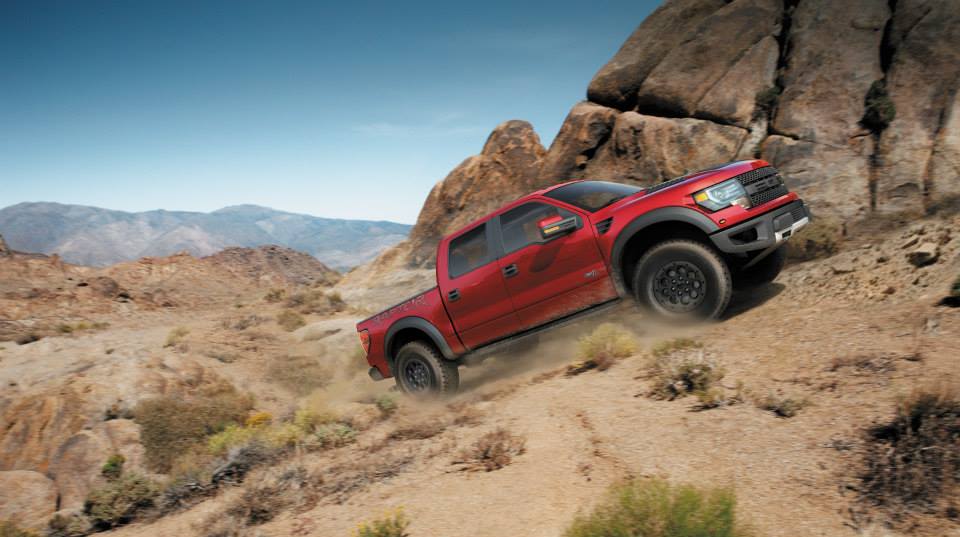 Ford may not be the sole competitor in the performance-truck segment, though. The rumor mill has hinted in the past that Chrysler (FIATY.PK) might try to get into the game too, with the Ram truck line to be outfitted to top performance specs. Arguably, the Ram Runner is already a contender in the race — but unlike the Raptor, the truck comes stock from the company, and it is up to the consumer to see to the necessary upgrades.
Here's how shares of Ford and General Motors finished trading this week:

Don't Miss: How Is Honda Sweetening the Deal for its Electric Fit?