Could General Motors Be Done With South Korea?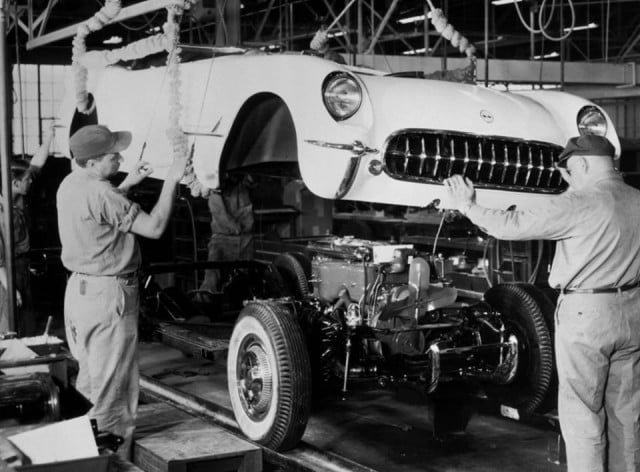 General Motors (NYSE:GM) plans to gradually reduce its reliance on production out of South Korea as growing labor costs and aggressive unions are making the venture less profitable than it has been in the past, according to three people familiar with the matter cited by Reuters.
Production out of South Korea currently accounts for a fifth of GM's global production, but the automaker's plans to pull out have apparently already started, as the production of GM's newer models is being shifted away from the country. The next generation of the compact Chevrolet Cruz will not be made in South Korea, GM announced late last year, and the company has similar plans for the Buick Encore.
GM moved to South Korea through a purchase of failed car-maker Daewoo Motors in 2002. Using Daewoo's small car technology and the lower cost of labor in the country helped pull GM out of bankruptcy.
In the last ten years, South Korea's labor compensation per employee in the manufacturing sector has risen 119 percent — compared with a 40 percent rise in the U.S. That has transformed South Korea from a low-cost base to a high-cost base for GM, something that needs to be "rebalanced" or could lead to significant risk later on, according to one of the sources who spoke to Reuters.
But GM's labor unions in the country believe the company is bluffing in order to get them to back down from making demands. Union spokesman Choi Jong-hak told Reuters, "Our view is that management is making threats to pressure us and make us cooperate."
Meanwhile, many of GM's South Korean employees fear factory shut-downs.
GM isn't the only automaker having conflicts with labor unions in South Korea. Hyundai Motor Co. (HYMTF.PK) has reportedly also been facing difficulties with its labor unions in the country. A union for that company has suggested a strike, and Hyundai workers will decide on Wednesday whether to take that advice.
GM has also said it will not be offering investors dividends anytime soon, as the company wants to develop new products and make sure its firmly on its feet after filing for bankruptcy in 2008. Overall, the company seems to be prioritizing caution as it moves forward. Possible locations that may pick up the slack in production from South Korea include Spain and the GM plant outside Detroit.
Follow Jacqueline on Twitter @Jacqui_WSCS