CR-V Recall Adds to Honda's Problems in China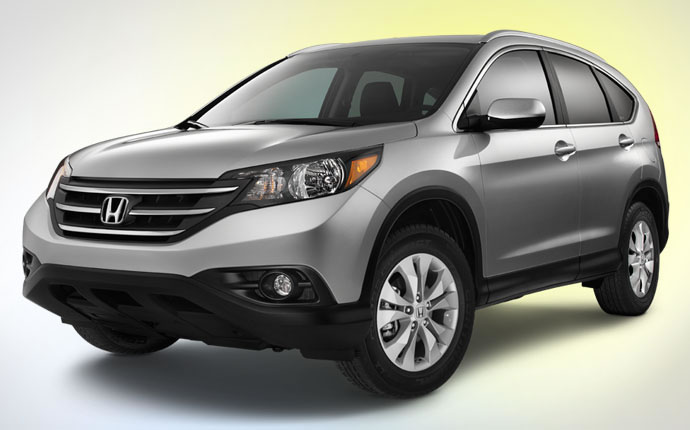 Honda Motor Co. (NYSE:HMC) said Tuesday that sales in China are down 2.5 percent in August versus a year ago, according to a report from Reuters.
Honda's sales in China have been down all year. Sales in the country fell 5.6 percent year-over-year in June and 1.7 percent in July. During the first eight months of the year, Honda's sales in China were down 2.9 percent, with the Japanese automaker selling 423,271 vehicles there through August.
According to a Wall Street Journal report, many Chinese consumers are spurning Japanese-made products due to a dispute over some islands in the East China Sea, called Diaoyu in China and Senkaku in Japan. Honda's Chinese affiliates, Dongfeng Motor Group Co. and Guangzhou Automobile Group Co., have both seen sales slumps as a result of the dispute.
On Friday, a recall on Honda's popular CR-V went into effect in China, contributing further to Honda's difficulties in the country, the Journal reports. China's quality regulator said Dongfeng has had to recall 408,000 CR-Vs due to defective piston rods, which pose the risk of breaking in extreme situations and posing a safety risk.
The small SUV has been popular with China's growing middle class, but sales of the vehicle are still down from last year. Honda sold 85,600 CR-Vs in China in the first half of the year, down from 88,800 during the same time period a year earlier.
The General Administration of Quality Supervision, Inspection, and Quarantine said in a statement seen by the Journal that the vehicles were made by Dongfeng between March 2010 and August 2012. The problem was blamed on a supplier, but neither Honda nor Dongfeng named who the supplier was.
Honda's CR-V is one of the company's top-10 selling SUVs, but the recall isn't helping the company's sales in China, which have already been hit hard by political tension in the region.
Follow Jacqueline on Twitter @Jacqui_WSCS
Don't Miss: Less Spending on Afghanistan and Iraq Means Fewer Federal Jobs.