Custom Car Design? Ford's Got Your Back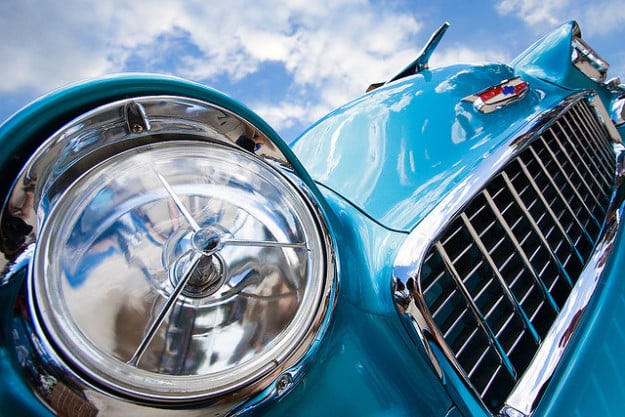 Ford Motor Co. (NYSE:F) has rolled out new technology that it hopes will mean significant cost and time cuts for the company. The Detroit News reported Wednesday that the U.S. automaker has developed a new kind of stamping technology, called Ford Freeform Fabrication Technology, that will allow it to increase the volume of auto parts it creates at a much lower cost.
The new technology is part of the U.S. Department of Energy's three-year, $7.04-million grant for advancement of energy-efficient manufacturing processes. The award has allowed Ford's Research and Innovation Center to work on processing the technology in a laboratory for the past four years. And now, the company has created a tool that allows consumers to customize new vehicles while cutting waiting time and high cost.
While current technology takes two to six months to deliver the steel metal part that is crucial to Ford's stamping process, the new advancement will cut that waiting time to three business days.
The Detroit News details this process in its report, explaining: "A piece of sheet metal is clamped on its edges and formed into a three-dimensional shape by two tools that look similar to a stylus that are set up tip-to-tip on either side of the metal. The process can shape the metal so that it meets strength tolerances and surface finish requirements."
Though the technology is a significant step for the crafting of the auto part, the status of high-volume stamping will remain unchanged, as the creation of those dies cannot be replaced by Ford's new technology. High-volume stamping will remain a long and cost-heavy process — but on the upside, while the U.S. automaker used to have to wait six to eight weeks for the creation of the prototypes, the new technology can make them on its own, saving Ford hundreds of thousands of dollars.
John Fleming, the carmaker's executive vice president of global manufacturing and labor affairs, is excited about what this means for the automaker. He told The Detroit News, "As we forge ahead with cutting-edge technologies in manufacturing like flexible body shops, robotics, 3D printing, virtual reality, and others, we want to push the envelope with new innovations like (Ford Freeform Fabrication Technology) to make ourselves more efficient and build even better products."
Here's how shares of Ford have traded in 2013: