Despite Loan Repayment, Tesla Takeover Remains Doubtful

With the full repayment of its loan from the Department of Energy, Tesla Motors (NASDAQ:TSLA) has not only removed a significant debt overhang that may worry investors, the company has also removed a giant obstacle that would have stood in the way of a takeover bid from another firm. In short, Tesla now looks far more appealing for merger and acquisition activity than it did with nearly half a billion dollars in debt.
But don't expect companies to begin jumping on bids for the carmaker just yet. The auction paddles will likely remain stowed away for a while — Tesla has managed to become the world's most expensive automaker, as it trades for 816 times estimated 2013 earnings, according to Bloomberg data. However, the firm's hefty price tag now doesn't mean that other companies see value and potential in Tesla's products down the road.
"Tesla has developed an appealing and credible product with game-changing technology," Jim Press, the former deputy CEO of Chrysler Group, said in a telephone interview with Bloomberg. "They need to prove their success is sustainable for the long term and that it is based on a solid financial foundation. If they do, they should be an appealing takeover target."
When Tesla was still under loan agreement with the Department of Energy, the contractual language of the loan gave Tesla limited ability to sell itself. But even with the contract fulfilled, company CEO Elon Musk has expressed his intentions to stick with the carmaker, saying repeatedly that he isn't going to step down any time soon. Just last month, he told Bloomberg: "I've said from the very beginning, from the creation of Tesla, that our goal is to create a compelling mass-market car. I would not consider stepping away from Tesla until we're there. We're several years away, obviously."
Once Tesla does open itself up to a potential takeover, it already has some high-profile firms waiting to take a swing for its ownership. RW Baird & Co. believes that Google (NASDAQ:GOOG), with its $52-billion pile of cash and previous investments in automotive technology, would be a front-runner for Tesla if the company can ratchet up its vehicle sales and production to match its astronomical valuation. It may also lure conventional automakers, said Steve Westly, an early investor in the EV maker.
"It's not the easiest company to acquire, given the current valuation," said Nancy Pfund, who helps oversee about $250 million at DBL Investors in San Francisco. Her firm was an early investor in Tesla, and she drives a Model S, Bloomberg says. An acquisition of Tesla "could be a possibility, but it's also a strong possibility that they stay independent for the near future because they can," she added. "It is that kind of an iconic company and iconic stock in the making," she explained, referring to companies like Google or Apple (NASDAQ:AAPL), which are known for their brand strength. "That makes the list of buyers a little more rarefied."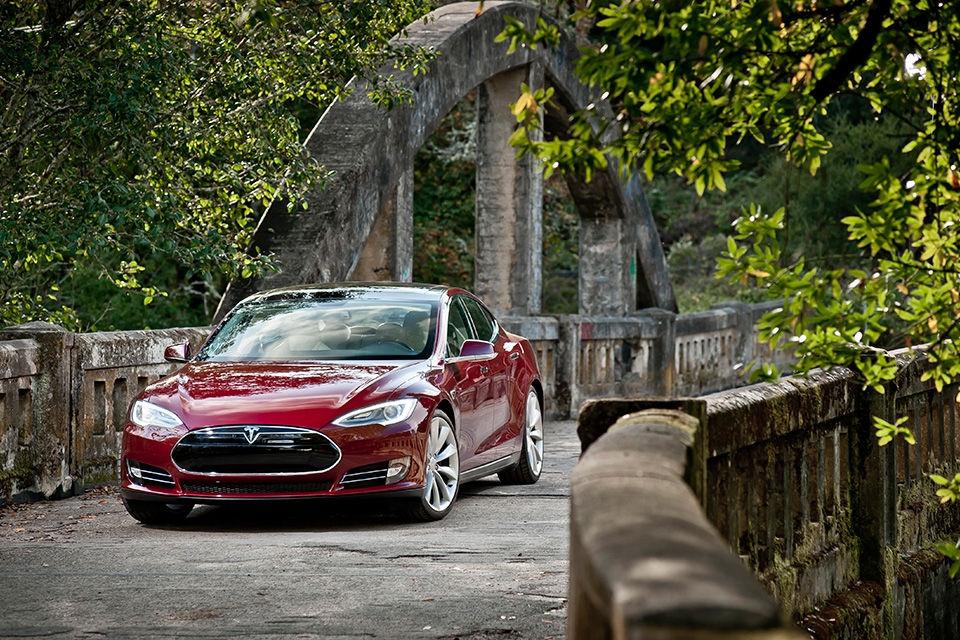 "There's still a lot of value in the company to unlock before they get to the point of selling, but I don't rule out an acquisition of Tesla down the road," said Baird analyst Ben Kallo. "Google seems outlandish at first glance," but, nonetheless, Tesla would "fall into some of the initiatives Google has underway."
"As Tesla continues to differentiate themselves, their technology advantage becomes more apparent," Kallo continued. For companies with an interest in electric vehicles, "instead of going out and trying to build this technology in-house, Tesla could become a takeout."
Don't Miss: Has Tesla Hit Its Top Speed In 2013?