Tesla (NASDAQ:TSLA) chief executive Elon Musk may not have had many encounters with National Highway Traffic Safety Administration (NHTSA) regulators, but his recent back-and-forth with the agency raised quite a few eyebrows within the industry. In fact, one prominent figure in auto publishing told Bloomberg it's what one could expect from an executive who's "essentially a rookie in the car business."
Musk had taken to Twitter, his oft-used communication platform, to question the use of the very word "recall" to describe the software update the automaker provided to preclude the possibility of charging equipment overheating and catching fire inside Model S owner's homes. Since the update required no return of any vehicles to Tesla, Musk mused on Twitter that "the word 'recall' needs to be recalled."
In Tesla's case, the word actually needs to be forgotten. Kelley Blue Book's executive editorial director noted in an interview with Bloomberg that Musk's tweet was indicative of his rookie status in the auto industry, adding one wouldn't "hear a seasoned auto executive knock [the] NHTSA." Then again, little in the Tesla system has followed the traditional automaker playbook. The strategy is working for Tesla.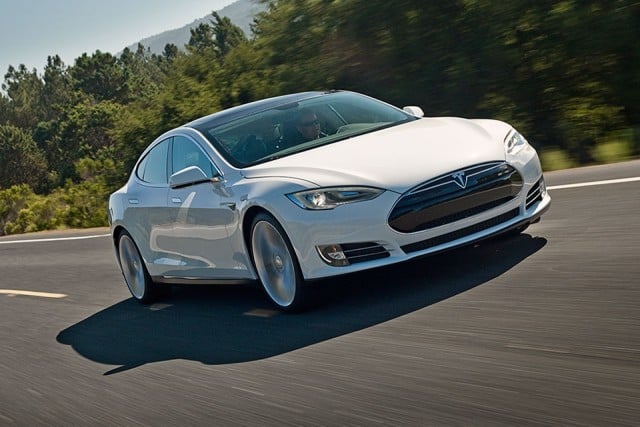 Tesla's introduction of its electric vehicles to the auto industry has received immeasurable media attention and fanfare in the past twelve months. Stock of the automaker has posted more than 400 percent in gains since early 2013 while the company continued to advance its goals by increasing the scope of its Supercharger network and developing its next-generation auto innovations.
The automaker's latest sales stats validated the hype by showing numbers that thumped company guidance with 6,900 vehicles sold compared to the 6,000 Tesla had projected for the fourth quarter of 2013. That was enough for a Bloomberg Industries auto analyst to confirm Tesla was "legitimately established in the marketplace," which is no mean feat for an electric car company that has been written off on numerous occasions.
CEO Elon Musk wasn't shy about his challenge to the use of the word "recall" to describe the software and adapter update. He asked Bloomberg News in an interview whether a "recall for the house" wasn't more appropriate in light of the fact the garage's electrical wiring seemed to prompt the fire related to charger in last November in Irvine, California. Investors didn't seem concerned in the slightest.
Tesla stock rallied once again during the trading week ending January 17. By the close that Friday afternoon in New York, Tesla has grown 17 percent on the week. A NHTSA official told Bloomberg at the Detroit Auto Show that Tesla was very responsive to agency communication, adding "the other dynamics aren't important." It's safe to say the regulator was referring to Musk's comments, as well as the criticism they received from industry insiders.
Tesla's unparalleled growth is tied to the increase in battery production supplier Panasonic (PCRFY.PK) is providing. Barron's noted Wedbush analysts saw a reduction in battery costs ahead for the automaker, which in turn makes the prospect of the industry's holy grail — a stylish electric car with greater than 200 miles in range near the $30K price point — more feasible than ever for Tesla. That's what the 80 million consumers who make up Generation Y want, so whichever automaker gets there first will reap the spoils.
Elon Musk may talk more than any other auto executive, but as long as the company walks the walk of making safe, innovative vehicles consumers love, there is no stopping Tesla.
More from Wall St. Cheat Sheet: