Does GM See Light at the End of the Bailout Tunnel?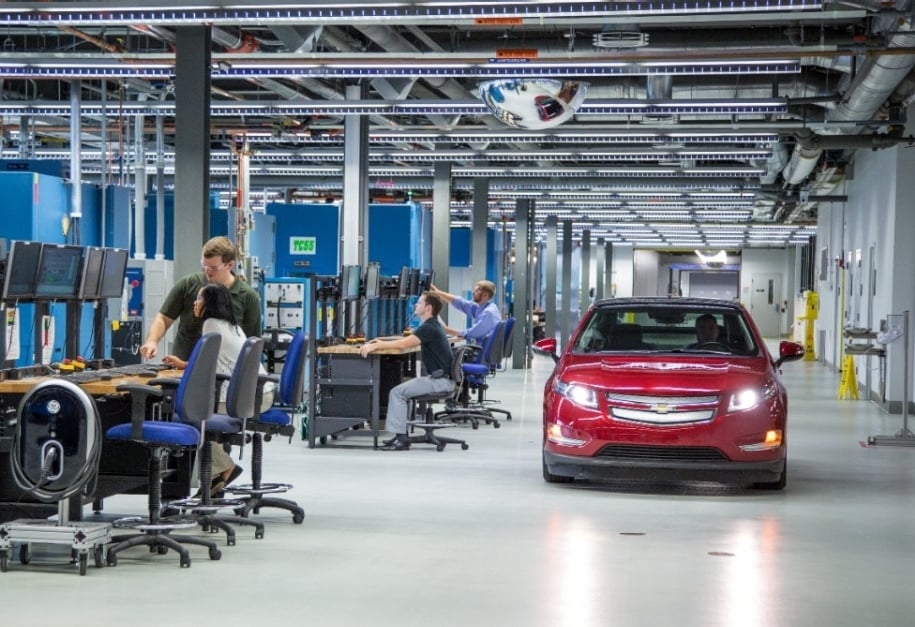 There's no question the General Motors (NYSE:GM) brand has been dinged by associations with the auto industry bailout. However, those days may be coming to a close. According to The Detroit News, the U.S. Treasury sold millions of shares of General Motors stock in late September and early October, opening the door to a complete exit in early 2014. With that exit, GM hopes it can shed its ties to government support, a connection that has been hurting pickup sales.
While chief competitor Ford (NYSE:F) avoided the bailout stigma by accepting loans, General Motors had to ensure its survival by accepting more than $50 billion in bailout funds, a figure that gave the federal government majority ownership in the automaker. The Detroit News reports the government unloaded about $570 million in General Motors stock starting in September, cutting the government stake in GM to 6 percent.
The disassociation would be a helpful boost to GM at a time when the government is exceedingly unpopular in rural parts of the United States, where pickup truck buyers exist in high numbers. GM's Mark Reuss told Bloomberg the automaker is sensitive to the opinion of buyers in places such as Texas, where 40 percent of the first 2014 Silverado and GMC Sierra deliveries went.
"Being owned by the government is problematic for now," said Reuss, one of GM's most visible executives, in an interview with Bloomberg.
Pickup trucks dominated U.S. auto sales in September, when three of the top four vehicles in sales were pickups by the Detroit Three, with Ford at the top of the pack. As General Motors continues delivering its new pickups to markets like Texas, it can't have the government sell its stock fast enough.
Of course, the government is obliged to sell the stock at a measured pace in order to avoid instability on the open market. For now, GM must continue to combat the effects of supply issues and a damaging recall of its new line of pickups. After the Sierra and Silverado showed signs of struggle against Ford and the rest of the competition in September — for a variety of reasons — GM cannot afford to take a bigger public opinion hit from the pickup recall.
In any event, becoming independent of all government influence is the overarching goal. Following the latest government sale of its stock, GM is starting to see the light at the end of the bailout tunnel.
Don't Miss: Pickup Recall: Bad News for GM, Good News for Ford.