Elon Musk: Tesla Met With Apple, But a Sale Is 'Very Unlikely'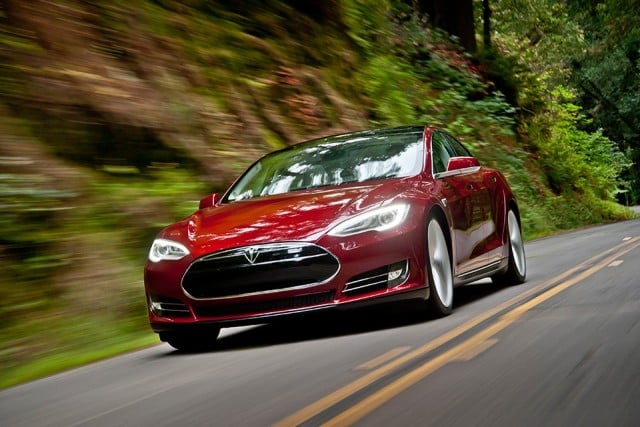 All in all, it was a very good day for Tesla Motors (NASDAQ:TSLA) on Wednesday. Though shares struggled toward the end of the day before closing down 4-plus percent, things quickly reversed in after-hours trading and the stock saw new highs while riding gains in excess of 13 percent.
Why? Tesla trounced its earnings estimates, inflated its gross margins, narrowed its losses, and posted a doozy of an outlook. In that case, it doesn't matter what the company's valuation is — that's a sure-fire recipe for a stock lift.
Following Tesla's results, CEO Elon Musk spoke a little bit with Bloomberg TV on everything ranging from Tesla's giga-factory to Apple (NASDAQ:AAPL).
The host of the program asked why Musk and company hadn't addressed the giga-factory during the earnings call. In short, Musk said that there just wasn't time, and there were numerous other components to the business that needed to be discussed as well. The tentative giga-factory is a core piece of Tesla's plan to ramp up battery production to meet its own demand for battery cells as it produces more cars. Musk did mention to Bloomberg that the factory was "a long-term development for over the next three years."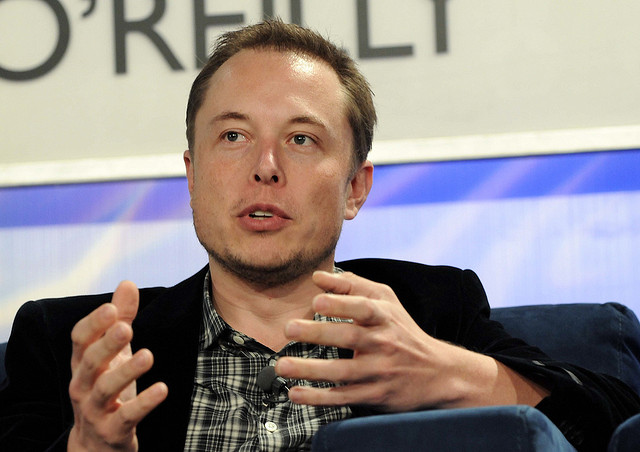 Musk also noted that the factory would have its own call next week to allow the company to address the project in greater detail; Tesla wouldn't be going in alone, but instead bringing in partners to share the burden of the factory.
The conversation quickly turned to the Model X, Tesla's upcoming crossover SUV (due out next year), demand for which is expected to exceed the demand for the Model S sedan, Tesla's only car currently on the market. However, delays have pushed the production of the Model X back nearly two full years, and Bloomberg wanted to know what was up.
"We needed to make sure the house was in order with the Model S and dealt with the multiple market deployments," Musk said, referring to North America in 2012, Europe in late 2013, and going into Asia this year. "Before adding the complexity of a whole new product line, it was important to get our geographic deployment done."
Inevitably, Bloomberg's call with Musk turned to the recent developments involving his meeting with Apple's M&A orchestrator.
"If one or more companies had approached us about such things last year, there's no way we would be able to comment on that," Musk said, seemingly repressing a laugh.
"Well, did you have a conversation with Apple?" Musk is no longer repressing his laughter.
"We did have conversations with Apple," he said. "I can't really comment on whether those revolved around any kind of acquisition." When asked if Tesla was for sale, for the right price, Musk replied that he believes that's very unlikely. So rest at ease, Tesla enthusiasts, know that for the time being, it appears as though Apple will have to get its automotive fix elsewhere.
You can listen and watch (though Musk himself is on the phone) the full interview over at Bloomberg TV.
More From Wall St. Cheat Sheet: