EU Says Goodbye to Recession and Hello to New Fords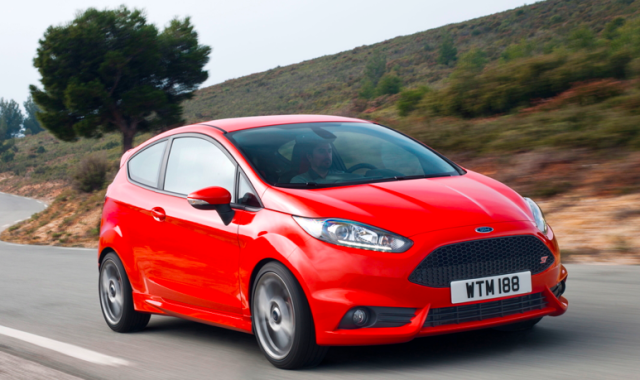 In the first quarter, and for the past several years, Ford's (NYSE:F) operations in recession-plagued Europe have left their grim prints on the company's results. Yet, Ford has rolled strong quarterly earnings several times this year, indicating that the automaker's turnaround was on strong footing despite ongoing losses in the region.
The second quarter's results did show that losses in Europe shrunk from the $404 million recorded in the year-ago quarter to $348 million, contributing to the 19 percent increase in net income the company generated. Now, the European car market is showing the first signs of improvement even though demand across the region fell to its lowest level since 1996 just two months ago.
In July, Ford's European sales grew more than twice as fast as the overall industry, announced the automaker in a Thursday press release. Sales jumped 8.7 percent to 90,000 vehicles in the 19 traditional European markets while overall industry sales grew only 4.3 percent. This expansion — driven by "strong demand for new models such as the Fiesta, Kuga, B-MAX, and Transit Custom" — pushed Ford's market share in Europe to 8 percent from the 7.6 percent share it held in July 2012.
"It was welcome news to see overall vehicle sales improved compared with a year ago, and we are especially pleased that Ford's sales rose faster than the industry," Roelant de Waard, vice president of Marketing, Sales and Service for Ford of Europe, said in the release. "We are seeing signs of stabilisation in the market, but it is too early to say a recovery is underway given the continuing economic uncertainty." As she told Bloomberg in a phone interview, the worst is over.
The improvements in the European auto marker coincided with the emergence of indications that the recession in the 17 countries using the euro is coming to an end. Gross domestic product in the euro area edged up 0.3 percent in the three months through June, punctuating six consecutive quarters of contractions, the European Union statistics office in Luxembourg reported Wednesday. The region's economic growth was led by France and by Germany where Ford posted the best results.
In Germany, Ford's total sales rose 4 percent and its market share increased 0.1 percentage points to 7.2 percent for the month. "Markets are stabilizing in Europe and we will see some positive numbers in the second half," Christoph Stuermer, an analyst at IHS Automotive market research company, told Bloomberg. "The second half of the year will be better than the first as markets are bottoming out, yet the total year will remain negative."
Car sales in Europe, including the non-EU countries of Switzerland, Norway, and Iceland, are expected to fall to a two-decade low for the full year, which will be the sixth annual drop in European cars sales. Analysts have set their sales expectations at 12.1 million vehicles — a figure 24 percent lower than the region's all-time sales high of 16 million, which came in 2007. Recovery will switch into high gear next year, analysts have forecast, with sales growth rising an estimated 2.6 percent.
The general consensus is that sales growth will enter positive territory next year, but not everyone agrees. Carlos Ghosn, head of French carmaker Renault (RNSDF.PK) said in July that demand in Europe will continue to contract through 2015. After such an extended period of economic trouble, that is not an extreme position to take. GDP expansion is only one piece of the economic story — any economic recovery must be accompanied by a recovery in hiring. Unemployment in the euro area remains at its record high of 12.1 percent and governments have adopted austerity measures to reduce budget deficits.
"The connection between economic performance, fiscal deficit, and the car market is stronger than it's ever been," Allan Rushforth, chief operating officer of Hyundai's (HYMLF.PK) European business, told Bloomberg. "Europe is a very mixed picture at the moment and it will remain so for some time to come."
Follow Meghan on Twitter @MFoley_WSCS
Don't Miss: GM Works Overtime to Produce the Chevy Cruze.