Expect Cadillac's Next Car to Be Large and in Charge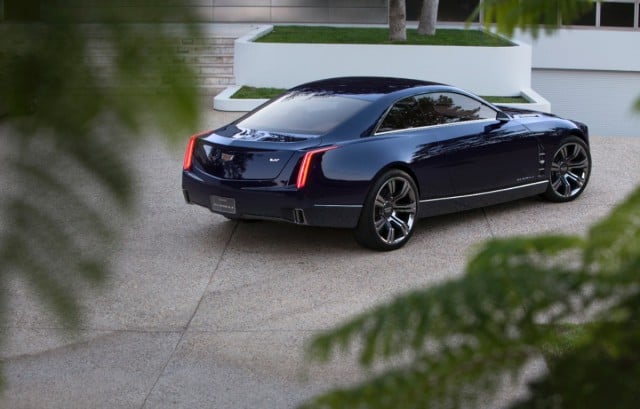 Back in 2011, Cadillac (NYSE:GM) took the automotive world's collective breath away when it debuted the Ciel convertible concept car at the Pebble Beach Concours d'Elegance. Sharp, angular lines harkened back to Cadillac's days of old, but the concept — which was a boat of a car, in true Caddy fashion — also emitted the undeniable aura of a modern touch.
However, what made the Ciel even more impressive was the fact that it came from Cadillac, which in 2011 — prior to the launch of its renewed product line — wasn't exactly the pinnacle of design or creativity. The Ciel was a speck of light at the end of what had been a very dark, long tunnel for General Motors's troubled luxury brand.
The company only made that light brighter when it revealed the Elmiraj, another boat of a car that took many cues from the Ciel, and it exuded all the opulence and richness that one would expect from the Cadillac brand. However, soon after the Elmiraj's release, it was formally announced that the Ciel wouldn't be seeing production, again dimming the same light at the the end of the tunnel.
But Mark Reuss — the president of General Motors's North American operations — has come forth and said that a "really big Cadillac" akin to the Elmiraj could be the brand's next new model. "That's the car Cadillac needs," he said in an interview with USA Today at the Los Angeles Auto Show.
Reuss's comments fall in line with those of CEO Dan Akerson, who said in July that Cadillac would have another flagship vehicle slotted above its XTS sedan, currently the largest sedan in Cadillac's stable. While the company has repeatedly mentioned plans for a larger sedan, "the Ciel convertible and Elmiraj coupe concept cars are merely teasers, not harbingers," USA Today reports.
"You make a statement with a coupe. You don't make a statement with a sedan," Reuss said to the publication, and given that he's the man in charge of such decisions, his remarks carry some heft.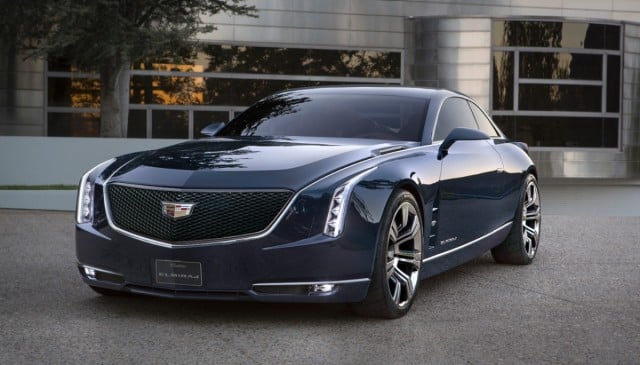 The new car is said to be pushing 205 inches in length, longer than Chevrolet's Tahoe SUV. Akerson's comments over the summer indicated that the vehicle would be rear-wheel drive and could be seeing some showroom action in about two years, USA Today reports.
Just how much Ciel or Elmiraj DNA will make it into the new car remains unknown, but if modeled on the Elmiraj, it certainly sounds good. The concept boasts a 500 horsepower V8 with driver-oriented controls to ensure "driving satisfaction."
"It is back to the American optimism of the '60s," Gael Buzyn, who designed the interior, told USA Today. 
Don't Miss: 10 Most Improved Cars from the Last 15 Years.