Facebook Wants to Be Automakers' Designated Sales Driver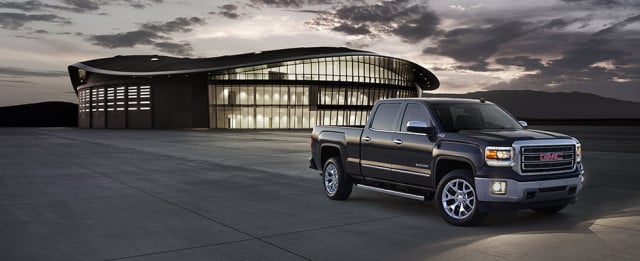 Facebook's (NASDAQ:FB) ad revenue is fundamental to its business, and it recognizes automakers as many of its key clients. Now, the social network is working to secure the business of Detroit's best by proving to them just how big of an impact its marketing can have on their car sales — and it even has the data to prove it.
According to AdAge, Facebook held a conference in Detroit and Los Angeles last month for executives from Team Detroit, Carat, General Motors (NYSE:GM), Ford (NYSE:F), and Toyota Motors (NYSE:TM). At these summits, Facebook used its data to show how big of a hand it can have in influencing a car purchase and how it can use its technologies to target those users especially in the market for a new vehicle.
The key for Facebook's targeted marketing is its partnership with data giant Datalogix, which also has a relationship with Polk, a marketing company that collects registration data from DMVs. By identifying users based on the identifiers people give in their profiles like names, addresses, and phone numbers, Facebook can take the user data and match it with auto-intender data, pointing a bulls eye on any names that correlate and evidence an interested buyer.
That's how the social network can prove to automakers that a significant number of people exposed to Facebook ads end up buying their car after at least two months have passed. Those users are targeted based on data cookies strategy, and Facebook's attractive newsfeed ads also serve to make the marketing that much more appealing.
This fall marks the first time that Facebook has held digital upfronts for individual automakers, but it reflects the company's heightened recognition of just how crucial the auto industry is to its ad business.
That was especially reinforced last year when GM announced it would pull its ads from the site because it wasn't convinced they were having an impact on sales. Facebook took the initiative to prove the Michigan-based automaker wrong, and GM has since come back, but its fallout last year still reminded Facebook how necessary it is to prove its marketing worth to these big Detroit automakers, and it's a lesson the company now won't forget.
That's why, according to AdAge, at its summits last month, Facebook put something new on the auction block: sponsorships that authorize automakers to buy out an entire segment of in-market users for a month. Those users are the ones who are recognized as likely to soon buy a sedan or compact car, for example, and therefore are especially sensitive to good advertising and essential to automakers' business.
The smallest segments of users that Facebook is now offering contain between 4 and 5 million people, while the larger hold many more. They're also expected to be very pricey. However, considering the value their targeted ads boasts and how big of an impact they're expected to have on sales, it's likely many automakers will still take the bait.
AdAge highlights Hyundai as one automaker that has tested Facebook ads for in-market users and was satisfied with the results, and Facebook expects to garner other automaker approval as well. It is now working to commit individual automakers to spending for 2014, and so far it's on pace to do so.
Don't Miss: Does Twitter Have an Unfair Advantage?