Fisker's Karma May Once Again Join the Green Car Menu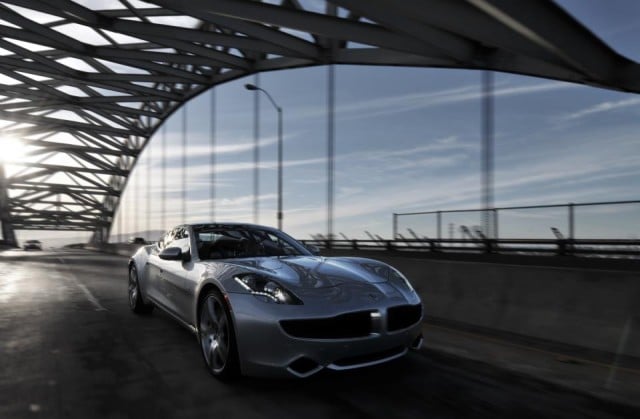 The legacy and flameout of Fisker Automotive will go down in history as one of the more spectacular failures, as it's known for racking up substantial debt and collapsing before ever really getting off the ground. Though its one car, the Karma, was an advanced feat of engineering that possessed more than enough tech to back up its gorgeous sheet metal, Fisker struggled to gets its production up to speed before, buried in debt, it dissolved into bankruptcy and was ultimately sold to a Chinese firm for about $149 million.
That firm, Wanxiang Group, happens to be China's largest auto parts supplier, but more importantly, it believes in the Fisker story. So much so that it wants to resume production of the Karma as soon as possible and give the car the shot it never had at becoming a feasible business proposition.
Wanxiang CEO Pin Ni said that Fisker is planning to restart production of the Karma as early as this year at its plant in Finland and start selling the extended-range cars again in the United States and Europe. Before production ended in 2012, the Karma sold for around $100,000 and was seen as a competitor to Tesla's (NASDAQ:TSLA) Model S.
"Obviously we want to sell more than what Fisker sold before under its previous management," Ni said to Reuters. "We would like to restart Karma production within a year." Fisker only sold 1,800 Karma cars since its production run started in 2011. It had hoped to sell 11,000 by early 2012, falling far short of its goal.
Nonetheless, Ni is confident that under the right management, there's a spot for a car like the Karma. Though it competes with the higher-spec Teslas, the Fisker offers both performance and efficiency without the range anxiety that accompanies a purely electric vehicle like the Model S.
Ni also said to the news service that there are opportunities to bring production into the U.S., including cooperating with "a potential partner out of Michigan." He didn't elaborate but mentioned that Chinese production may also be an option, as China is choosing to continue its investments and subsidies in alternative power trains to address the countries severe smog and pollution problems.
"We don't know yet. The first step is the United States," he told Reuters. "But China is a huge market we cannot ignore. So down the road we are going to look into the China market for sure. China is a 22-million-unit-a-year market. All we need is to make just a very very small splash."
Fisker may now have another shot with some responsible money begin put behind its management. Since its founding in 2007, Fisker was able to burn through $1 billion in private equity and a $192 million federal loan; $168 million of that was still outstanding when Fisker declared bankruptcy.
More from Wall St. Cheat Sheet: