Ford: 5 High-Profile Launches Coming in 2014
Just this week, Ford (NYSE:F) unveiled its ambitious roadmap for 2014, which is meant to build upon the momentum that the automaker has been steadily building up for the past couple of years. This new plan includes three new plant opens next year (two in China, one in Brazil), 23 new product launches worldwide, 5,000 new jobs created in the U.S., and so on. The 2014 product rollout will include more product launches "than in any other year in our history," said Ford President of the Americas Joe Hinrichs.
The company has remained rather mute about the details of what 16 vehicle debuts 2014 will hold, though a few of them have been confirmed or revealed by Ford. "This is the fastest and most aggressive manufacturing expansion the company has undergone in 50 years," said John Fleming, executive vice president of Ford global manufacturing. "The last time Ford was growing like this, Dwight D. Eisenhower was the U.S. president." Here are a handful of vehicles that you can expect to see from Ford next year.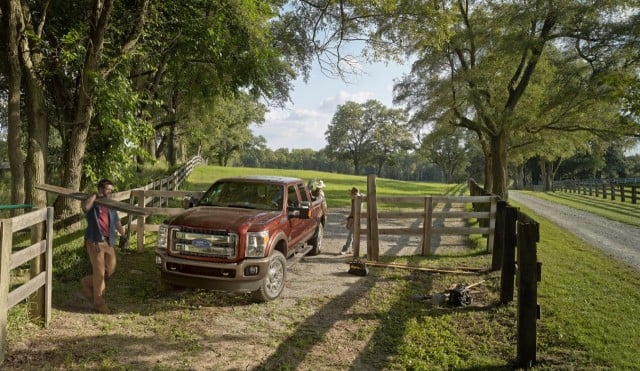 1. Ford F-Series
On Ford's schedule next year is the 2015 model of the Ford F-Series Super Duty pickups, which is pictured. Under the hood will be a 6.7 liter turbo diesel engine that boasts a slew of upgrades like a larger turbo, a new fuel pump and injectors, and a new temperature management system. Three new colors have been added to the roster; buyers can expect to see the new model hit showrooms in the Spring.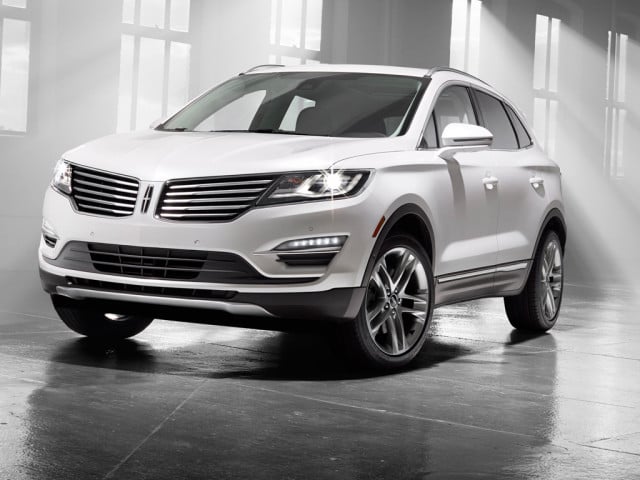 2. Lincoln MKC
On the other side of its business, Ford is gearing up for the next course of attack for Lincoln, this time with a crossover SUV. The new MKC will be available with a Lincoln-exclusive 2.3 liter EcoBoost engine (though it will find its way into other Ford products before long), and has been sufficiently distanced from the Ford Escape, from which its lineage was born. Along with the MKZ sedan, the crossover will help Ford's push to bring Lincoln into the Chinese market for the first time.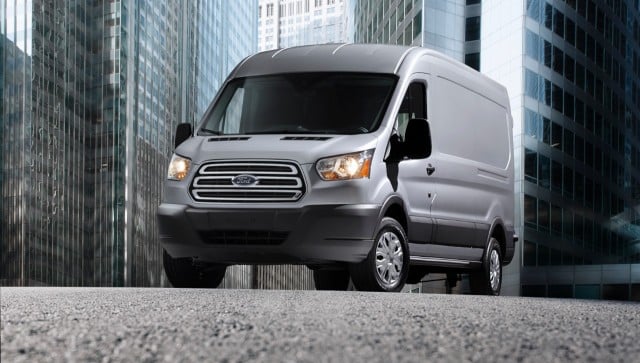 3. Ford Transit Connect
Ford's commercial (and passenger) van will be getting an update to ensure better fuel economy, new configurations, and better versatility to help the company cash in on the growing U.S. commercial truck market. The new Transit's fuel consumption will be about 25 percent better than the fuel economy of today's E-Series, and it will be able to haul "at least" 300 pounds more. Buyers will be able to choose from three body lengths, two wheelbases, three roof heights, and in van, wagon, chassis cab and cutaway variations.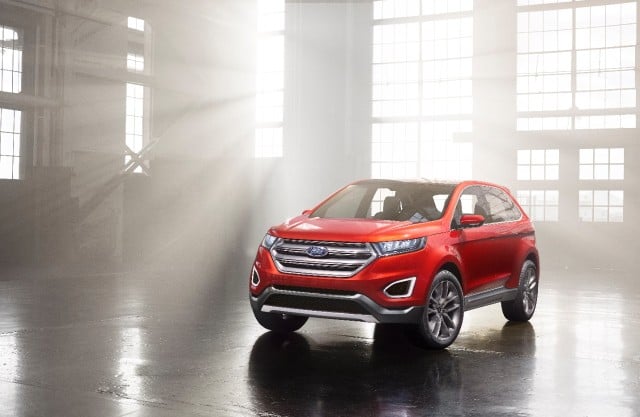 4. Ford Edge
Ford debuted its new Edge SUV concept at the Los Angeles Auto show this year, which in addition to its redesigned exterior, hosts an array of new technologies that Ford is still working on. This includes an advanced obstacle avoidance system, an adaptive steering system, a fully assisted parking aid, and the usual suite of infotainment goodies that Ford has been working on improving.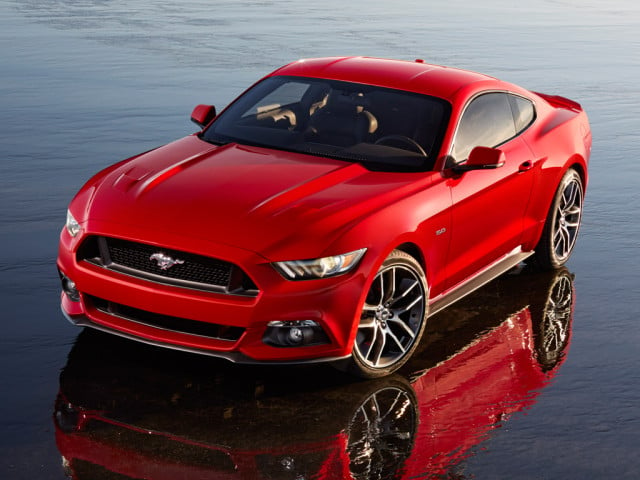 5. Ford Mustang 
Finally, possibly the most anticipated of Ford's releases for 2014, is the new redesigned Mustang, which will bring America's muscle car icon to the interational stage. The biggest change — aside from the obvious cosmetic differences — will be the addition of a four-cylinder EcoBoost engine, which is meant to appeal to global markets (though it's caused a bit of a stir here in the states). The new car combines just the right amount of retro with a modern flair, that will undoubtably be appealing to a wide range of people. Don't worry, the 5.0 liter V8 hasn't gone anywhere.
Don't Miss: 12 Vehicles Racing to Be 2014′s Truck/SUV of the Year.