Ford Beats GM on Pickup Incentives But Chevy Has Stronger Prices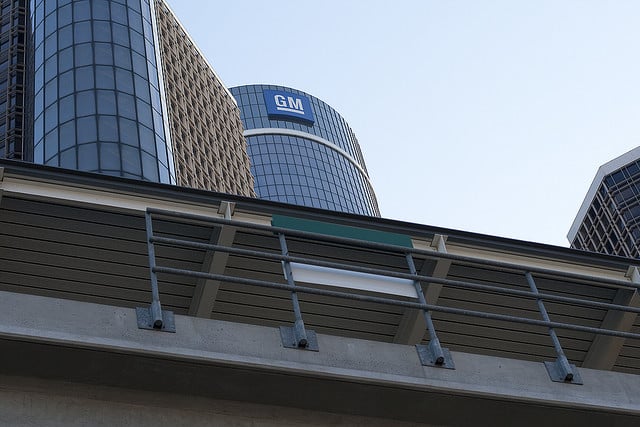 Ford's (NYSE:F) sales and market share gains for its F-Series during February appear to have come at the detriment of General Motors (NYSE:GM) and its Chevrolet and GMC trucks, according to a report from Reuters. The news service says that in response, GM jacked up its promotional activities on its Silverado pickups to help jumpstart what has been seen as a slow launch for one of the company's highest-margin vehicles.
To keep its investors happy, new General Motors CFO Chuck Stevens flew to New York earlier this week to offer an update for Wall Street analysts regarding GM's financial outlook and the performance of its big trucks. The company apparently remains focused on maintaining pricing "discipline," especially on full-size pickups in "a highly combustible and fluid U.S. market," according to Reuters.
One UBS analyst came away from the meeting noting that GM is "working on marketing strategies to gain traction at the lower end of the (pickup) market without giving up pricing gains at the high end," Reuters reports, noting that analysts felt that General Motors remained mute on details regarding the recent promotional activity. However, the analysts also thought there were no major concerns regarding GM's surging use of incentives.
Autodata reports that GM's 2014 Chevrolet Silverado pickup incentives leapt more than $500 to $4,218 in February, up from $3,715 in January. Regardless, Silverado sales fell 12 percent in February, and Chevy's market share in the full-size pickup segment slid more than 3 percent, to 22.5 percent. Ford, meanwhile, is getting by with its 34 percent-plus pickup segment gains after picking up 3 percent and even prior to the release of its 2015 F-150 later this year.

Ford reportedly even cut its use of incentives for February down to $2,835. However, when it came to heavy-duty trucks, Chevy still led, and with considerably higher incentives, as well. The promotions on a Silverado 2500 or 3500 could reach as much as $5,972 per truck, while discounts remained lower, at about $3,593 per unit for the 1500.
In General Motors' defense, the company does have a little bit more room to play with incentives, since its average per-vehicle transaction prices, including any discounts, remain higher than Ford's. For February, GM's ATP was $34,090, down a hair from January's $34,306. Ford's ATP rose slightly, but only to $32,625 from $32,307 in January, still about $2,000 short of General Motors'. However, entry-level V6-equipped models have been a sore spot for GM, as the V8 models are commanding the pricing.
GM's strong transaction prices on the high-margin pickups "provide some room for increased incentive use if needed" later in the year, Barclays analyst Brian Johnson said in a note after the analyst meeting. Goldman Sachs's Patrick Archambault echoed his sentiments and noted that "the stage (is) set for year-on-year margin acceleration" during the second and third quarters.
GM's heavy-duty 2500 and 3500 Silverado models will be released later this year and should help shore up the company's margins further.
More From Wall St. Cheat Sheet: