Ford Eyes Stronger Chinese Presence and 2 Auto Stocks Going Places
FordMotors(NYSE:F): Ford has increased its ownership in China's Jiangling Motors, andnow commandsa 31.5 percent stake in the company. Ford, which has arrived a little later in the game than other global rivals, is focusing its attention on catching up in the Chinese auto market, one of the largest opportunities in the industry. The company has expressed interest in pushing its stake to 32 percent, which is the ceiling imposed by the securities regulators. Jiangling sales rose 7.1 percent for the first quarter of this year, over the 2.5 percent industry growth for the same timeframe.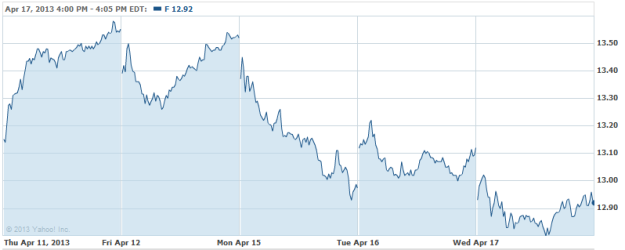 GeneralMotors(NYSE:GM): GM is setting its sights onToyota's(NYSE:TM) truck line, with plans to introduce anew model rangeof midsize trucks, aimed specifically at Toyota's Tacoma model. The company revealed that the new line would be introduced sometime in the fall, or possibly at the Los Angeles Auto show in November. Details were slim to none, but the company noted that the new trucks were not replacing the Canyon or Colorado, and would be differently sized from the Tacoma.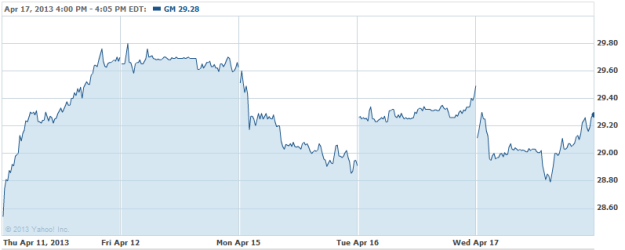 Tesla Motors (NASDAQ:TSLA): Tesla has been in and out of court a lot these days, but this is one case that the company is surely pleased to have put behind it. David Vesprimi, the former director of communications for the California-based car maker, has been awarded 10,000 shares of Tesla stock as a settlement to a lawsuit he brought against the company for its firing practices that also saw the departure of co-founder Martin Eberhard. Referred to by the victims as a"Stealth Bloodbath," Tesla reportedly laid off 26 employees with no advance warning, sparking lawsuits against the company. Though settled with Vesprimi, the automaker still faces class-action fallout in the future.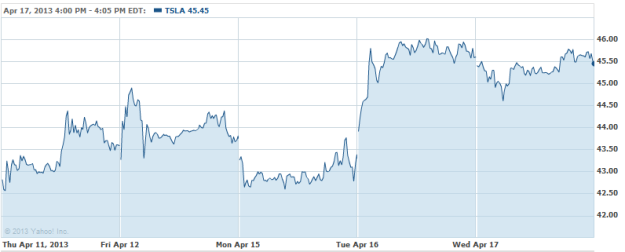 Don't Miss: Does eBay Support All-Time Highs?