Ford Finds Itself at the Wrong End of a Lawsuit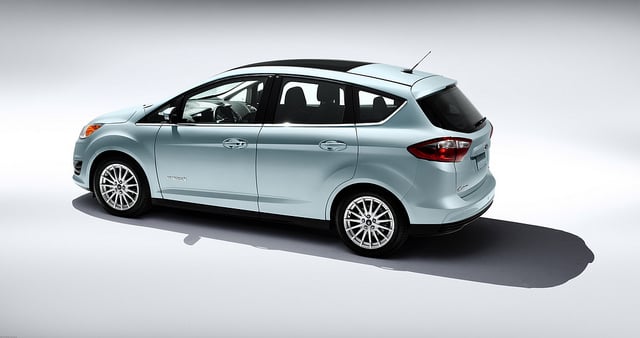 A company in Baltimore that previously won a patent-infringement lawsuit against Toyota (NYSE:TM) is now coming after Ford (NYSE:F) for allegedly using its patented hybrid technology in its vehicles, Bloomberg reports. The company, Paice LLC, filed the suit on Wednesday.
At the center of the complaint, Paice asserts that the hybrid and plug-in versions of Ford's C-Max, Fusion, and Lincoln MKZ vehicles are all in violation of its patents, which cover ways to control electric motors and internal combustion engines so they have increased fuel efficiency and reduced emissions without any loss of performance, Bloomberg said.
Ford, which licensed one of Paice's patents in 2010, agreed not to go to court with Paice until January 1 under a mutual agreement. The idea was to allow some time to reach a broader settlement, but Paice derided the efforts as being "short and one-sided."
"The truth is that Ford built its new hybrid system by relying heavily on the hybrid vehicle inventions it learned from Paice," the company said in its complaint. Between 1999 and 2004, Alex Severinsky, Paice's founder, and other Paice officers attended more than 100 meetings with Ford to work on a hybrid system for its cars.
Ford was working jointly with Toyota to develop a hybrid drivetrain, but Paice alleges that Ford was sharing its technology with the Japanese automaker in its 50-page complaint. Paice sued Toyota nine years ago, and the two settled in 2010.
Ford has made attempts to counter a lawsuit from the company, going so far as to file a complaint in December in a Delaware Chancery Court that sought a court ruling stating that Paice couldn't file a complaint under the terms of their 2010 agreement, Bloomberg says.
Paice offered to license the technology to Ford for $150 per vehicle in 1999 but isn't seeking a specific dollar amount from the automaker. Ford sold almost 86,000 hybrid vehicles last year.
More from Wall St. Cheat Sheet: