Ford Hops on the Hybrid Train with Double the MKZs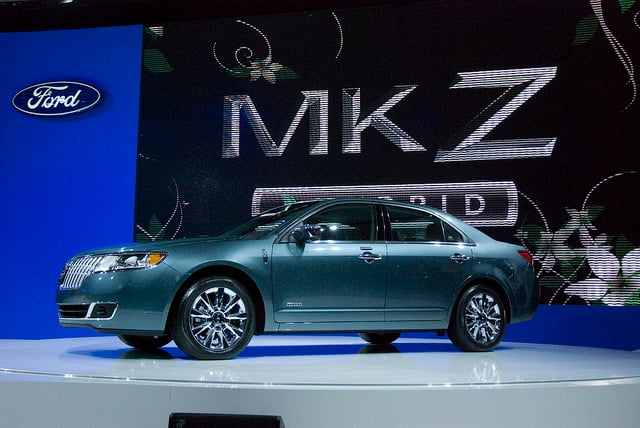 As sales of hybrid vehicles continue to soar, Ford Motor Co. (NYSE:F) is readying its supply to meet that demand.
The Detroit News reports that the U.S. automaker is planning to double the production of its popular Lincoln MKZ Hybrid sedan for the 2014 model year. With carmakers selling upwards of 250,000 hybrid vehicles this year through June, it's easy to understand why Ford is so focused on upping its production of the hybrid model. In 2013, 20 percent of MKZ production was focused solely on the hybrid, but in 2014, that number will double to 40 percent — a decision that the car manufacturer is certainly happy with, due to the fact that Ford has already sold 3,090 MKZ Hybrid models this year.
While the Dearborn, Michigan-based automaker has been raking in sales of about 500 MKZ cars a month, that figure has increased to 715 for the past three months. These hybrid vehicles are not only appealing to customers due to their increased fuel efficiency, but also their price tags.
The MKZ Hybrid's base price is the same of that of its brother, the non-hybrid MKZ, starting at $35,925. And in addition to the Lincoln MKZ, Ford also sells two other hybrid vehicles: the C-Max and the Fusion. Those, too, have been seeing the fruits of increased demand for hybrid cars. Ford's share of the U.S. electrified market is now almost 16 percent, a full 12-percentage point jump from last year.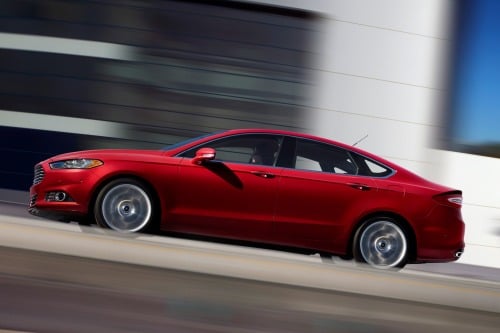 Ford's success in the electrified market has also been attributed to the automaker's overall success in the U.S. car industry. Ford has been posting significant gains and impressive sales this year, supporting its much-anticipated comeback, almost five years since the economic crisis.
The company has now witnessed a 1 point increase in overall U.S. market share, and it is also greeting success in its Asian markets. Though Ford continues to combat flailing sales in Europe, its North American and Chinese sales are helping outweigh these deficits.
Here's how shares of Ford have traded this week:

Don't Miss: Chevy Silverado's New Ad Guns for Truck Drivers' Tender Side.