Ford Ka Will Join the Mustang and Edge Globally in 2015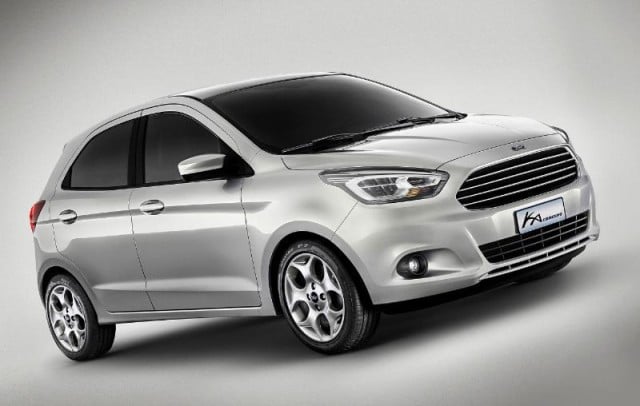 With the debut of the highly anticipated Mustang now behind it, Ford (NYSE:F) is turning its attention to some other global models in the company's push to unify its international operations under one roof. The Ford Ka, pictured above, was introduced in Brazil in October, and the tiny car is charged with carrying Ford's ambitious aspirations in emerging markets.
The five-door model pictured will be replacing the three-door version that was launched in Europe about five years ago and is expected to arrive in 2015, Automotive News reports. In Europe, the Ka will join the new Mustang, the Ford Edge SUV, and the EcoSport crossover, all of which are tools chosen to bring Ford's European operations back to profitability by 2015.
"Despite the challenging market conditions, Ford continues to heavily invest in new products in Europe to position the company for success in the future," Ford of Europe CEO Stephen Odell said in a statement. "The introduction of the Mustang, the Edge and Ka Concept are proof of our commitment to building our line-up with exciting new vehicles."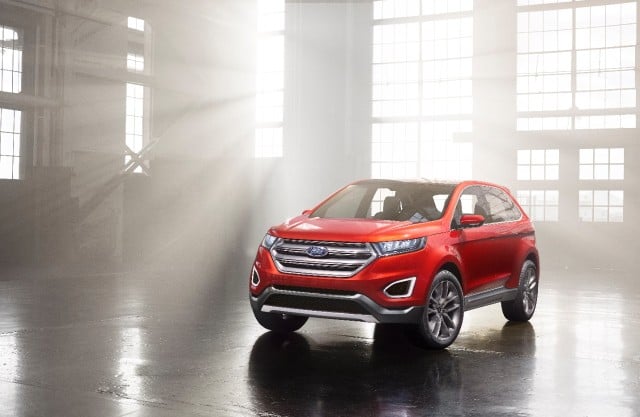 Though it's designed on the same B platform that the Fiesta sits on,the Ka will be both smaller and more affordable than the Fiesta. Despite being an economy car in nature, the Ka has a decidedly premium feel and look. The Ka will be available with all sorts of accoutrements found on more upscale cars, like cell phone docks, navigation, Ford's SYNC with voice control, and AppLink.
The Ka will also represent the closing of Ford's partnership with Fiat (FIATY.PK). The vehicle will replace the second-generation Ka, a car that's actually based on the Fiat 500 and is built in Fiat's factory in Tychy, Poland, right alongside the 500. Ford needs the Ka to be a big player, as market researchers JATO Dynamics estimate that Ka sales have slumped 18 percent to 40,000 in the first 10 months of the year.
Joining the Ka with be a larger SUV, the Edge (pictured), in 2017 to form the top of Ford's European SUV presence. Automotive News reports that the Edge will be meant to compete with the likes of the Volkswagen (VLKAY.PK) Touareg, Fiat Freemont, and Hyundai Santa Fe.
Don't Miss: 8 Glimpses From Corvette's Journey Through History.