Ford Mustang Lovers Will Have to Kiss Shelby GT350 Goodbye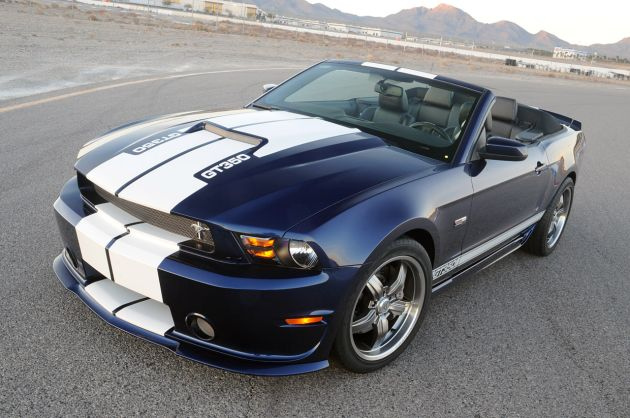 For many years, Shelby American has done America the favor of letting history repeat itself. Since its founding by the late Carroll Shelby, the custom performance vehicle manufacturer has been taking originals of iconic cars, like the 1965 Ford (NYSE:F) Mustang, and reintroducing them into the market after the necessary modifications.
But according to USA Today, Friday marked a sad day for lovers of this legendary muscle car. The firm announced it would soon stop taking orders of the famous Shelby GT350, with John Luft, president of Shelby American, explaining in a statement: "The Shelby GT350 is one of the world's most celebrated, iconic muscle cars.
When we unveiled this latest version of the Shelby GT350, we promised it would be built for a limited time to preserve its collectability and value. So we've been preparing for this day since 2010. In true Carroll Shelby fashion, we're planning our next ultimate performance Shelby model."
The company will only take orders for the vehicle until December 31, but will continue selling its other cars past that date.
The GT350 was first reintroduced in 2011 as a celebration of the 45th anniversary of the 1965 GT350. Its coupes were painted white with blue stripes, just like those first introduced in 1965. Last year, red, blue, and anniversary black and goal were also added to the lineup to celebrate Shelby American's 50-year anniversary. The current model still manages to make up for its high asking price with modified brakes, new fascias, and tuned-up racing suspension.
The company says it is commited to its Shelby American promise that every piece of the modified car is amplified or replaced to ensure the vehicle runs just as it did back in the 1960s.
Luckily for Mustang lovers, a new car is on its way just in time for the vehicle's 50th anniversary — but consumers will still be sad to see the Shelby GT350 go.
Don't Miss: Ford: Rolling with Record First-Half Profit, But Not Stopping There.