Ford Plans to Put Pedal to Metal for 2014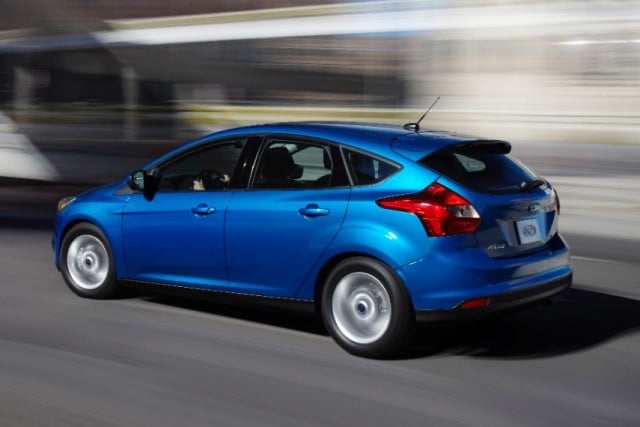 For nearly all global automakers, 2013 has been a banner year. Sales have perked up just about everywhere — the U.S. especially, and China as well — so in order to put on gains for 2014, companies are going to have to have some pretty powerful aces up their sleeves to add meaningful growth to their strong 2013 numbers. However, Ford (NYSE:F) has a roadmap that it believes will allow it to do just that.
Highlights from Ford's 2014 strategy include the global release of 23 new vehicles, the opening of three new facilities around the world, and the addition of 5,000 U.S.-based jobs. Ford's 23 global product launches will make for the most new vehicles released in a one-year span in over a century as Ford looks to grow by means of having "the freshest product lineup" out of all the major automakers. About 16 new launches will occur in North America alone, including the Ford Mustang, Ford Transit Connect, Ford Transit, and Lincoln MKC models.
"We saw unprecedented growth in the United States this year, especially in the midsize and utility segments," said Joe Hinrichs, Ford president of The Americas in Ford's press statement. "With the addition of 16 new products to our showroom, including Ford Mustang, our momentum continues."
Meanwhile, the Kansas City Assembly Plant will add more than 2,000 jobs next year, more than 1,000 of which are new hires to support the high demand for the F-150, plus the production of the all-new Transit commercial vans that starts next summer. Ford will be pumping $1.1 billion into the Kansas City facility, to re-tool it and expand it for the increased production.
Ford will also be opening its Changan Ford Assembly Plant in China, the Changan Transmission Plant in Chongqing, as well as the Camaçari Engine Plant in Brazil. Ford will be hiring 6,000 more employs in Asia next year, adding to the 5,000 domestically — 3,300 of which will be salaried.
"This is the fastest and most aggressive manufacturing expansion the company has undergone in 50 years," said John Fleming, executive vice president, Ford global manufacturing. "The last time Ford was growing like this, Dwight D. Eisenhower was the U.S. president."
Don't Miss: 12 Cars Up for the 2014 Car of the Year Award.