Ford Pondering Greener Options for Its New Mustang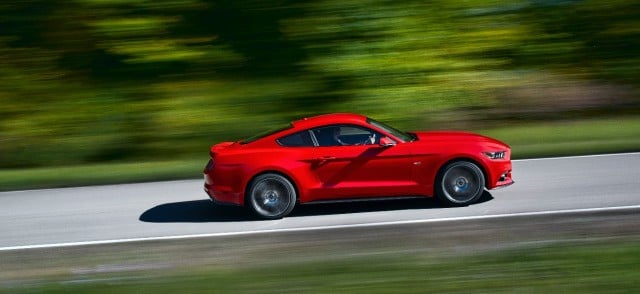 In efforts to make its iconic Mustang more appealing to an international audience, Ford (NYSE:F) made the executive — and for Americans, controversial — decision to put its EcoBoost four-cylinder engine under the hood, shying away from the traditional V6 or V8 options that have become defining points of the range. The latter two options will still be available, but in the minds of many Mustang enthusiasts, a four-banger isn't worthy of the galloping horse on the front grille.
As it turns out, the EcoBoost powertrain might actually be the least controversial option under Ford's consideration, GoAuto reports. While the four-cylinder is the most fuel efficient in the Mustang's stable, Ford could potentially make the car much greener than that.
Purists, don't fret too much. The staple 5-liter V8 will still remain an integral part of the Mustang's DNA. But diesel, hybrid, or electric powertrains are on the table, though Ford said those options are not in the cards just yet.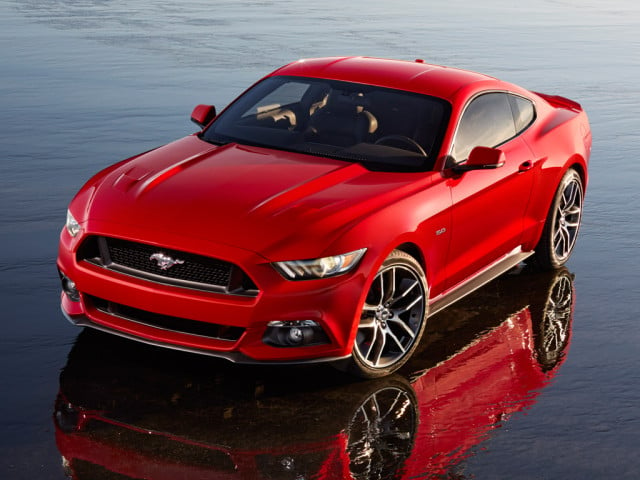 "We're not looking at diesel at the moment, but given where we need to go with fuel consumption, we are looking at all our options," Ford's global powertrain chief, Bob Fascetti said to GoAuto, adding that "diesel is one of those options, along with hybrids and electric.
"We are turning the Mustang into a global product now so all of our options are open now," Fascetti noted. "We have great diesels in Europe, we have an EcoBoost lineup in North America … so we can do almost anything. For us it's a case of designing the right drivetrain for the car, but there was never a debate about not using the 5 liter."
He told the publication that the surprising popularity of the Ford F-150 EcoBoost was a partial factor in putting a similar turbocharged engine into the Mustang. The F-150 uses a 3.5-liter turbocharged V6, somewhat larger than the EcoBoost that will be found in the Mustang.
"And because [the F-150 EcoBoost] is fun to drive and the torque is there straight away, we anticipate that the Mustang customer will really like it," he said to GoAuto. "It's fun to drive."
Don't Miss: Chevrolet's Corvette Z06 Is Aimed At the Gold Standard.