Ford: Revamp's Flip Side Is a Hit to Profit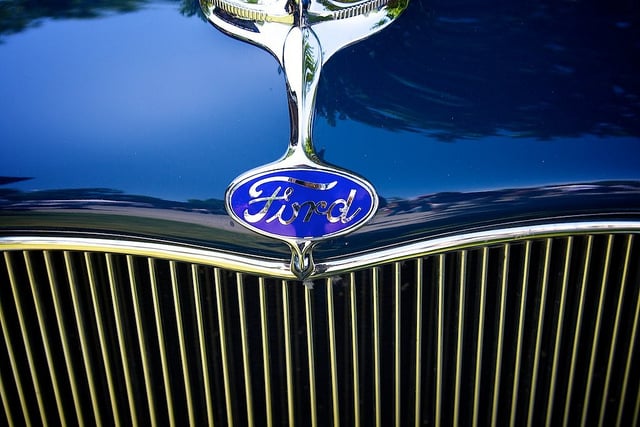 Shares of Ford Motor Co. (NYSE:F) are struggling during Wednesday trading after a report signed off on by Ford Chief Financial Officer Bob Shanks surfaced, showing Ford's profits for 2014 are hitting some headwinds as the company sinks some significant cash into restructuring and new model launches.
Ford's pretax profit will probably hit $8.5 billion for this year, but it is likely to slump next year due to restructuring efforts in Europe and lower margins on outgoing models, The Detroit News reports. Both situations are expected to soak up a fair amount of capital, and in turn impact Ford's bottom line.
However, some degree of investment was to be expected: Ford is launching a historically significant 23 new models across the globe next year, double the number of new product debuts from this past year. As a result, Ford's profits will come in closer to to $7 billion or $8 billion for 2014, Shanks said, per The Detroit News.
A 20 percent cut in production and thousands of payroll cuts in Europe are some of the issues that Ford is grappling with in the region, where the economic situation — though decidedly less dire — is still struggling. Overall, Ford is counting on restructuring costs of $400 million in 2013 and another $400 million to $500 million for next year.
Additionally, Ford executed a series of pension buyout payments to some 35,000 people, roughly 37 percent of those eligible, which added another $4.2 billion to Ford's tab. The company will incur special items charges of about $850 million spread out over multiple quarters, The Detroit News reports.
Regardless of the costs, Ford is still finishing off what has proven to be a substantially strong year for the company. "We are celebrating what we expect to be an outstanding 2013, one that is likely to be among the best in our history," Shanks said in a statement. "Once the year is finished, we expect it will show that we grew the business, delivered strong financial results, progressed the restructuring of our operations in Europe and Australia, strengthened our balance sheet and provided attractive returns to our investors."
Sixteen new models will see their introduction in North America alone next year, among them the new Mustang, a new F-150, a new Ford Edge, and a new Transit commercial van line. Ford warned that the expenses related with new products will rise and that the competitive environment in the small medium car segments will escalate and volume will decline.
Don't Miss: Toyota's Fresh Highlander Renews Commitment to Crossovers.