Ford to Pull Back the Wraps on the New Mustang for a Lucky Few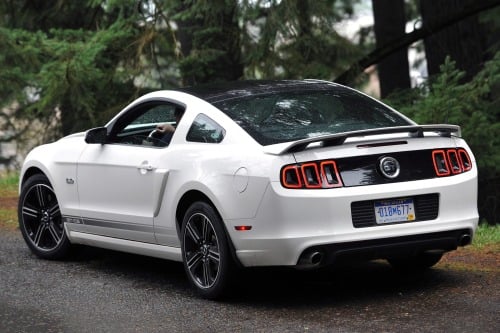 On the heels of an announcement that Chevrolet's (NYSE:GM) Camaro Z/28 will be hitting showrooms next spring, Ford (NYSE:F) will be allowing a small handful of automotive journalists to visit its Dearborn, Michigan, headquarters to take an exclusive look at the new Mustang, which is set to arrive as a 2015 model — the first releases of which should come around halfway through next year. Though renders and spy shots have surfaced online, the vehicle has been kept largely under wraps.
The 2015 Mustang is a meant to be special model. Not only because it will be the first big redesign since 2005, when it once again grabbed the world's attention with its retro-inspired cues, but because this model will also be celebrating the Mustang's 50th anniversary.
Sources told Reuters that several automotive writers were invited out for a sneak peek, including a number of European journalists, provided that they do not reveal details of the car until Ford gives the official OK. However, Reuters notes that the embargoes on new car models are routinely broken, so the first photos of the 2015 Mustang could leak ahead of the car's formal debut in December.
In its first full year on the market, in 1965, the Mustang sold more than 500,000 units. It was put on the cover of of both Time and Newsweek, and the car thrust Ford into a whole new generation of the automotive movement.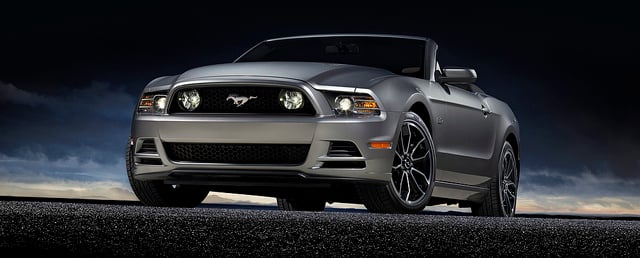 Ford is making even further improvements to the new car — "Ford is overhauling nearly every inch of the car," sources indicated to Reuters – to help broaden the Mustang's appeal both domestically and internationally. The 2015 Mustang will ride on a new rear-wheel drive platform, using the same 107-inch wheelbase frame as its predecessor, but is expected to shed several hundred pounds off the curb weight.
The car's suspension, steering and brakes, as well as engine and transmission, will all be getting the same treatment. Ford will also be offering its powerful EcoBoost turbocharged four-cylinder engine as an option.
The spy shots and new renders reveal sleeker, narrower headlamps and a more aggressive front fascia, which is consistent with the changes made to Chevrolet's latest generation of the Camaro. It wouldn't be a stretch to say that Ford has used some of the design language from the latest Fusion in its new Pony car (and who can blame the company — it looks really good). The renders, if at all accurate (they're supposedly based on official CAD images of the new car), show only slight modifications to the back end, leaving the iconic, retro-inspired slotted lights intact.
Don't Miss: 8 Insanely Impressive Car Collections.