Ford Unleashes Its Globe-Conquering Ka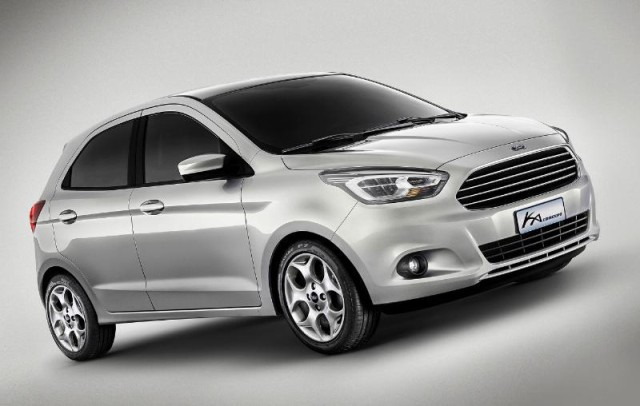 Ford (NYSE:F) has pulled the wraps off what it hopes will be the spearhead of its global operations, the new Ford Ka subcompact car. Despite its diminutive size, Ford has a lot riding on the small vehicle — the sub-B compact vehicle segment that the Ka falls in is expected to see global growth rates as high as 35 percent over the next few years.
As one can see from the photo above, Ford has drawn inspiration from the design language of the Fusion, which is known as the Mondeo in international markets. The headlights and grille are both quite representative of Ford's new look, while the rims are reminiscent of those off the Fiesta or Focus.
As Ford's cheapest global vehicle, the Ka is meant to be the first car for buyers in emerging markets, a huge group of people that the company is counting on to help boost its sales to 8 million annual units.
"I kept telling the designers: 'Guys, no tin can,'" said Ehab Kaoud, Ford South America's design chief, to reporters last week in Dearborn, Michigan, according to Bloomberg. "This is the smallest car we do. But when you look at it, it really exudes premium-ness."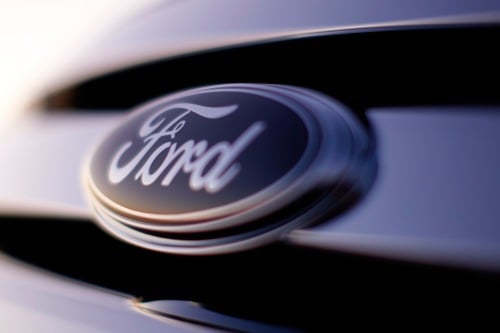 Under CEO Alan Mulally, Ford has focused primarily on bringing international markets under one umbrella, as opposed to creating individual cars for individual markets. The uniformity should bring some security to Ford's bottom line and soften the blow to margins that small cars like the Ka can deal.
"We're not in the business of growing unprofitably," Joe Hinrichs, Ford's president of the Americas, told reporters last week, Bloomberg reports. "The smaller the vehicle, the more challenging the margin equation is. We go into these programs with the expectation to make money."
The Ka currently sells in Brazil for around $10,400. Ford is planning to invest about $2.1 billion in the region during the first half of this decade to boost production capacity, as the local market has seen government measures taken to discourage imports.
Hinrichs estimates that by 2017, about 44 percent of deliveries in the sub-B segment will be to buyers in South Asia and South America. "We've never had a One Ford, global DNA, modern technology, modern platform vehicle" sold as the Ka, Hinrichs added, according to Bloomberg. "It's a very important part of that growth equation."
Don't Miss: 10 Exceptionally Lavish Car Options.