Ford: We're Green, and It's Good For Business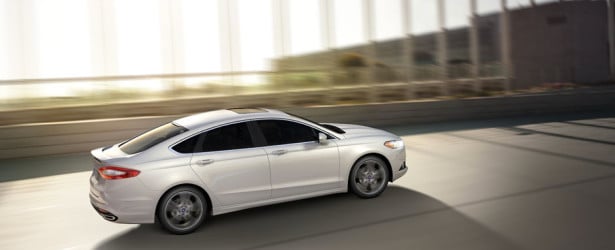 When people think of green technology and sustainability efforts, would American car companies pop into their minds? Ford (NYSE:F) executives believe they should, considering the efforts the company is making to reduce carbon dioxide emissions in the manufacturing process and in the engines of the cars they produce. Ford is seeing sustainability efforts as good for business, good for its corporate image, and the key to better products.
The Dearborn-based automaker released its annual Sustainability report this year and took the opportunity to brag about considerable reductions in CO2 emissions in recent years. Ford's press release notes the company has already cut emissions by 37 percent per vehicle in plants worldwide from 2000 to 2012, and the company plans to reduce emissions by another 30 percent per vehicle by 2025, using 2010 as the base point. Of course, the consumer's main point of contact with sustainability efforts is in the automobiles.
Ford says the company's efforts in reducing the emissions in the vehicles themselves are continuing apace, with a 16 percent drop in tailpipe emissions since 2007. Among its roster of electrified vehicles, the Fusion Hybrid, C-MAX Hyrbid, and Lincoln MKZ Hybrid are attracting the most attention. CFO Bob Shanks described the company's ongoing sustainability efforts as a win for sales and corporate image, as well as the environment at large.
"We are much more proactive in understanding the importance of sustainability in the broadest sense," said Shanks, "not only in relation to our products, but also in the quality of the financial results that we derive from them." The company noted how much of an improvement its EcoBoost engines supplied in terms of emissions as proof of its across-the-board strategy. Ford is also detailing its reduction in water use and landfill waste on its website under a tab labeled "Green."
Of course, bragging about sustainability efforts is pointless unless consumers are buying the cars. There is proof Ford is succeeding on that count, too. The company has already sold more hybrid vehicles this year than any full year in the past (2010 was the previous high). Ford is touting a 375 percent increase in hybrid sales in the first five months of 2013 when compared to the same period last year.  Those numbers add heft to Ford's claim that being green will be good for business in the coming years.
Don't Miss: Does GM Have an Investment Grade Credit Rating in Sight?