Ford's Board of Directors: Mulally, Make Up Your Mind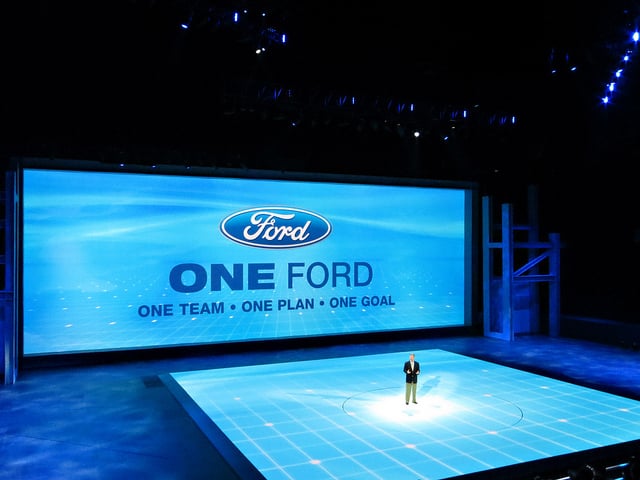 Ford (NYSE:F) CEO Alan Mulally has remained frustratingly cryptic about his plans for the future — whether he will stay at Ford or take the reins at Microsoft (NASDAQ:MSFT) –  but after months of speculation, Ford's board of directors is growing impatient and demanding a decision.
According to Reuters, Ford's board is pressuring Mulally to come clean. The news service's sources expect the board to discuss the issue further when it meets in the Detroit area on Thursday. It is unclear if the CEO will be present at the meeting, but it's expected that regardless of attendance, directors will confront Mulally about the issue over the next couple of weeks.
Mulally has been careful to remain quiet about what he is planning down the line, neither denying that he is interested in the Microsoft job nor confirming that he will stay at his auto company in the long term. His ambiguity has led to frustration on the part of outsiders and also for those on the inside who are tired of speculation over Mulally's future stealing the attention from other important news at Ford. Reuters reports one source close to Ford's board saying: "It's drowning out the rest of the story. People don't write about Mustang, they don't write about earnings, they write about Mulally."
Ford is gearing up for a big year, and it is understandable why the board doesn't want its CEO's drama to overshadow that. The Dearborn, Michigan-based car company is preparing for several major launches, including a high-profile makeover of one of its iconic vehicles, the F-150, and executives want nothing to distract from that — especially speculation over a now 4-month-old rumor.
Murmurings that Mulally could take over for Microsoft's Steve Ballmer began after the tech giant's CEO unexpectedly announced his eventual resignation in August. Several men and women have been highlighted as key contenders to fill Ballmer's shoes, but Mulally is an executive who everyone has their eye on because not only is he a close comrade to Ballmer, he also is known for his expertise in company turnarounds and broad leadership experience. Before serving at Ford, Mulally was CEO of Boeing (NYSE:BA) and he is now credited for Ford's remarkable turnaround effort, as well as Boeing's continued success.
Mulally's background in company comebacks makes him a good match for Microsoft, considering the Washington-based tech company has been releasing consistently poor earnings that reflect its struggle in the evolving technological landscape. However, Mulally asserted recently that he will stay with Ford until the end of 2014, and when any Ford representatives are asked about the CEO's possible departure, they reiterate the same position.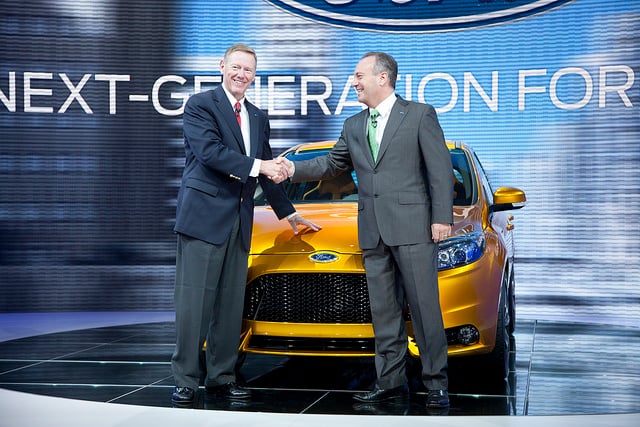 Still, according to Reuters, sources say that even those on Ford's board don't expect Mulally to stay on until the end of next year, whether or not he ends up at Microsoft. Ford is already reported to be pruning a 24-year veteran, COO Mark Fields, for the CEO position once Mulally steps down. One person close to the auto giant asserted to the news service, "He has done what he needs to at Ford."
If Mulally eventually decides to depart from the auto company, he'll follow in the footsteps of current General Motors (NYSE:GM) CEO Dan Akerson, who announced on Tuesday that Mary Barra will replace him. It is now just a question of whether he will do so and/or if he will admit it.
Don't Miss: 8 Tips for Ensuring a Safe Winter in Your Car.