Ford's Brand Guy Has Parisian Glamor on His Mind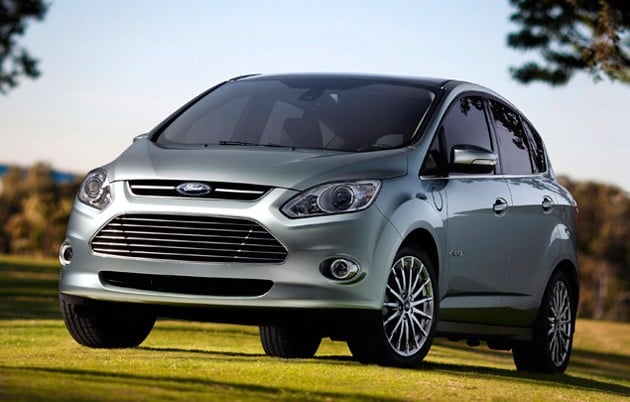 As the chief creative officer of the Team Detroit ad agency who is charged with the job of telling the brand story for Ford (NYSE:F), Toby Barlow has turned to customers to convey the brand's strong point, using testimonials obtained from footage filmed inside Ford's vehicles during a series of 'challenges.'
The latest of these was the EcoBoost challenge, focused around Ford's line of high-efficiency, high-power engines, and Barlow sat down with the Automotive News to discuss it — along with Ford's advertising as a whole.
When asked about how the EcoBoost challenge, Barlow said that Ford has had enduring success with using customers as a mouthpiece for the changes that the company has been undergoing. With EcoBoost, Ford was able to tout the high-power and low-cost attributes of the engine line, and to rousing success — Barlow pointed out that the numbers from Nielsen showed strong results.
Part of Barlow's challenge was talking about Ford as a brand — not just a collection of vehicles. Conveying the company's core values — Barlow has boiled them down to four — means bringing a more emotional element to the advertising, rather that just pushing vehicles on the masses.
"We have four pillars: quality, green, safe, and smart. We need to find ways to talk about them. We can talk about this across nameplates. In a lot of cases the vehicles are loved and the brand trails behind," Barlow explained. "You have stories like the C-Max. For people who think of Ford as a truck and Mustang company, it has all this technology inside and really changes people's perceptions."
True enough, the F-Series line of pickups has been America's best selling truck for the past 36 years, consecutively. The Mustang, meanwhile, is one of America's most popular two-door sports coupes, and boasts some of the most recognizable styling on the road today. However, the success of these two models may have come to the detriment of others — such as the C-Max — and it is up to Barlow to remind the country that Ford is made up of more than muscle and brawn.
Ford and Team Detroit have used the prelaunch tool several times, with programs like Escape Route and Random Acts of Fusion becoming integral parts to Ford's launch strategy. Barlow explained that the new model of marketing was aimed at breaking the traditional method of "launch and leave," when the company would release the cars in showrooms and pump in a huge amount of money in advertising them.
"Prelaunch gives us flexibility and allows us to draw out a story and give customers information about a vehicle before it's out," Barlow said, giving the company time to generate hype before customers have even seen the vehicle.
To cap it off, Barlow also discussed the opportunity to garner business from Americans who don't necessarily align with 'traditional' American past times — soccer instead of football, F1 and Rally racing over NASCAR, and so on. "They identify with what's trendy in Paris and London," he said. Ford is mostly seen as a midwestern brand — no thanks to the F-Series and Mustang, to be sure. "If we can tell the people in San Francisco that the people in Paris love it, it won't be such a dowdy Midwestern brand any more," he added.
Don't Miss: Ford Takes a Truck-Sized Gamble In India.