Ford's Crossover Can't Escape a 7th Recall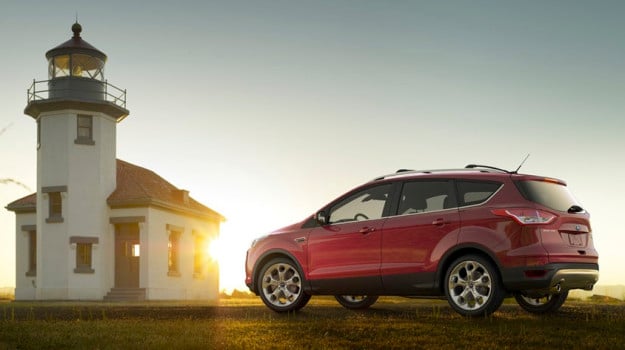 While Toyota (NYSE:TM) has arguably had the highest profile in terms of recalls over the last couple of years, Ford (NYSE:F) has had its fair share of struggles too, particularly with its Escape crossover vehicle — which, for some reason, has been something of a thorn in the automaker's side since its release.
The company has just announced a recall for the model, spanning the 9,469 units manufactured between October 5, 2011 and July 11, 2012, which were equipped with Ford's 1.6-liter EcoBoost inline four-cylinder engine. There's something special about this recall, however: it's the seventh time that this model has been recalled. For the same problem.
"Recalls happen. Automakers hope they won't, but they do," Autoblog observes. "And that's alright, for the most part, because cars are designed (and to a large degree still made) by humans, and humans make mistakes. So we forgive them, as long as the problem is resolved." But Ford's problem seems uncharacteristically stubborn.
The problem this time around is fire. "In some cases, the engine compartment fuel line may have been installed incorrectly when repaired under the prior recall. The mis-installed fuel line could chafe and eventually leak fuel," Ford's press release explained. Thirteen reports of related fires have surfaced, but there is no current knowledge of any injuries or deaths as a result of the issue.
Moreover, the latest recall was actually a twofold – one involves more than 161,000 Ford Escapes sold globally for the 2013 model year, loaded with the 1.6 liter EcoBoost. Ford says that the cylinder heads in those engines can overheat and crack, resulting in oil leaks. The second covers 12,000 of the aforementioned vehicles, and pertains to the fuel line issue. The recall will begin in January and Ford dealers will, as always, make the repairs free of charge.
Don't Miss: Fiat Shifts Gears and Pushes Chrysler IPO into 2014.