Ford's Crown Victoria Won't Cart Passengers for Much Longer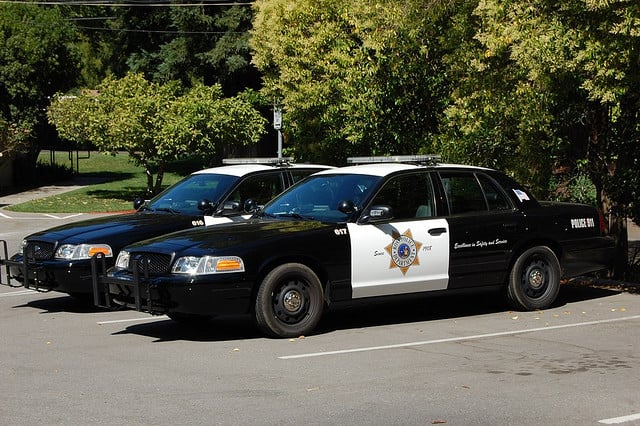 Ford's (NYSE:F) Crown Victoria has been the staple of many police and taxi fleets for more than twenty years, but the automaker curbed production of the car back in 2011, and now it faces the challenge of maintaining the business of police and taxi companies without its beloved vehicle.
According to Bloomberg, the Crown Vic has long been a popular car, modeled off of General Motors's (NYSE:GM) Chevrolet Caprice when it first entered production in the early 1990s. However, now, the bulky sedan can't compete with today's lighter, more fuel-efficient cars, and it isn't worth the update to Ford. Instead, the Dearborn, Michigan-based company is working to entice police and taxi companies with its newer offerings like four-cylinder patrol cars, Interceptor utility vehicles, and future Transit Connect taxi vans, but it faces revived competition from rivals.
One such competitor is Nissan Motor Co., as the Japanese carmaker recently launched a Taxi of Tomorrow plan that aligns with New York Mayor Michael Bloomberg's initiative to mandate a uniform fleet of yellow Nissan NV200 cabs in the city. That plan was struck down by a New York judge this month, but it still reflects the determination of other manufacturers to jump in on the tax and police car service — and now it's up to Ford to stop them.
Bloomberg reports that Ford CEO Alan Mulally is still hopeful that the automaker can cater to police and tax companies' needs, and when asked by a shareholder in May if Ford was still pushing to sell taxis for New York City, he responded, "You bet."
The U.S. automaker now commands 60 percent of the market, luring drivers in with its Interceptor Utility and other refurbished models, but that figure is down from about 70 percent in the Crown Victoria's heyday. Through August, Ford's combined sales of the police-package Taurus sedan and Explorer utility jumped to 16,234, but deliveries of Chrysler's Dodge Charger sedan and Durango utility police vehicle also increased to 8,876 through the year's first eight months.
Fortunately for Ford, the Crown Victoria still has a few years before it goes extinct, and the automaker at least maintains the loyalty of many taxi and police companies it has served for the past two decades. Bloomberg highlights James Vasey, the owner of Cab Management Corp., who asserts that, "We have found Ford to be responsive to the needs of our business," and that sentiment is reported to be shared by many services.
Ford will now brace itself for the slow retirement of all of its Crown Vic vehicles as Taxi and Limousine Commission rules mandate that taxis retire after three years, and as the cars run the last legs of their business, the Michigan-based company will work to replace them with products that are just as spacious and durable.
For now, though, police and taxi drivers will hold on to what's left of the iconic cars as one fleet manager maintains, "We have a lot of Crown Vics. We'll keep driving those as long as we can."
Investing Insights: Can Tesla Motors Get Past a Recent Setback and Outperform?