Ford's F-150 Gets a Boost From VWerks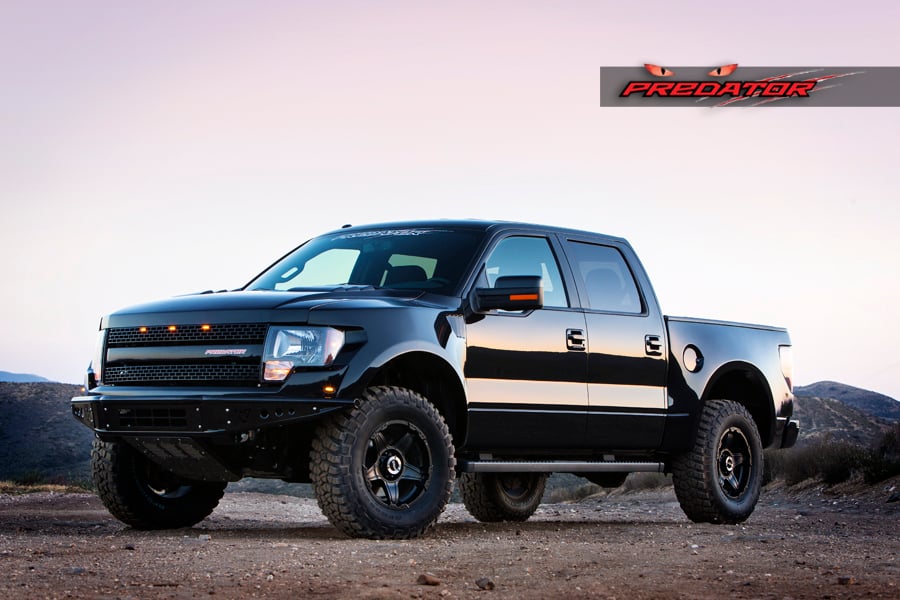 The ubiquitous Ford (NYSE:F) F-150 has been the all-star of Ford's larger vehicle lineup this year, with a sales pace trouncing that of its nearest competitors.
Helping the units move is a wide variety of trims and variations that help buyers find just the truck they're looking for. However, for some, even the range-topping models aren't quite enough.
Luckily for them, there are firms like Venchurs Vehicle Systems and its subbrand, VWerks. The latter specializes in providing vehicles for automotive enthusiasts, especially those who have off-road vehicles or pickups, and has released two turn-key models based on the F-150, titled the Predator and the Sabre.
Both the Predator and the Sabre will be available through Ford dealerships. VWerks performs all the post-factory modifications so buyers can leave the lot with their souped-up ride without bringing it to another firm. The Predator trim is applicable for any F-150 SuperCrew short-bed pickup and will cost an additional $16,500 on top of the cost of the truck itself.
However, that price includes includes a fiberglass hood, vented front fenders with inner splash shields, rear bedsides and hardware kit — all painted to match the factory color — a new grille and front bumper valance, front Venom bumper, LED lighting, two-inch leveling suspension kit, 35-inch BFGoodrich mud-terrain KM2 tires on 18-inch V-Tech Wizard 395 black wheels, and special graphics, Detroit News reports.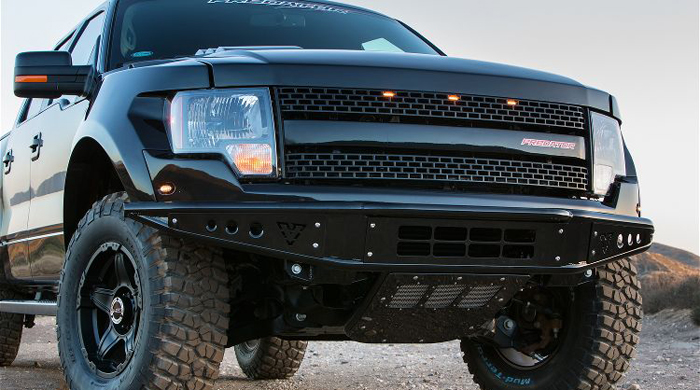 The more performance-oriented bits come as options. Buyers can choose a cat-back exhaust, springs, side steps, rear bumper, cold-air intake, and Katzkin custom leather seating — if they so desire. More options are currently being engineered, including powertrain upgrades.
If the price tag for the Predator is still a bit steep, the Sabre may be more your speed. This trim adds just $10,400 to the price of the original truck and includes a new fiberglass hood, two-inch Superlift Level-It kit, Flowmaster performance exhaust, Moto Metal 20-inch wheels in satin black or chrome, BFG tires, a Hypertech speedometer calibrator — to maintain proper readings with the new wheel and tire package — Schrader valve stems, and Pro Comp chrome lug kit, in addition to VWerks floor mats, graphics and badging. This trim too comes with additional options.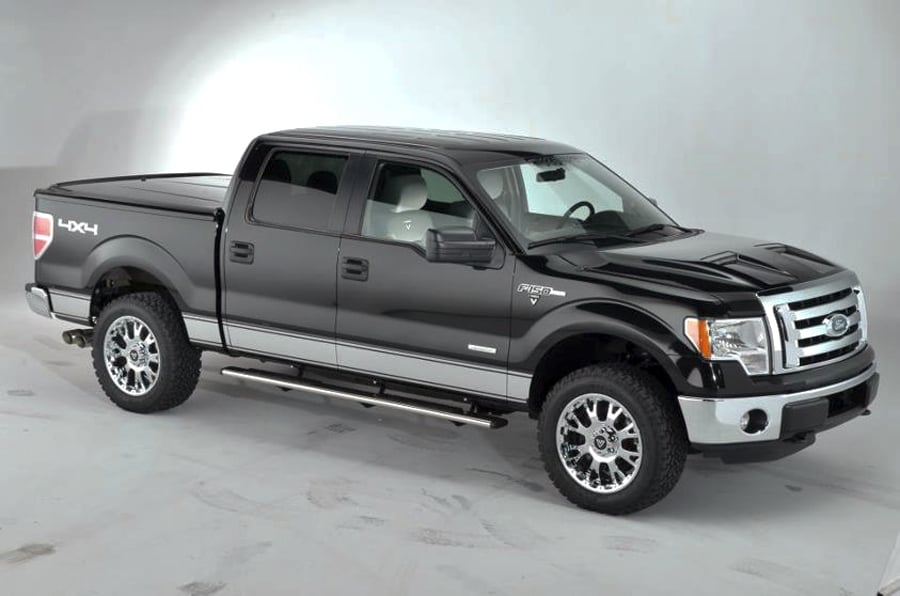 Venchurs CEO Jeff Wyatt says that Venchurs Vehicle Systems and VWerks hope to become for pickups and sport utilities what Roush or Lingenfelter is to muscle and sports cars: a sort of hybrid between after-market tuning companies and an in-house skunkworks that sells its vehicles through the original equipment manufacturer's dealership network.
Here's how shares of Ford traded this week: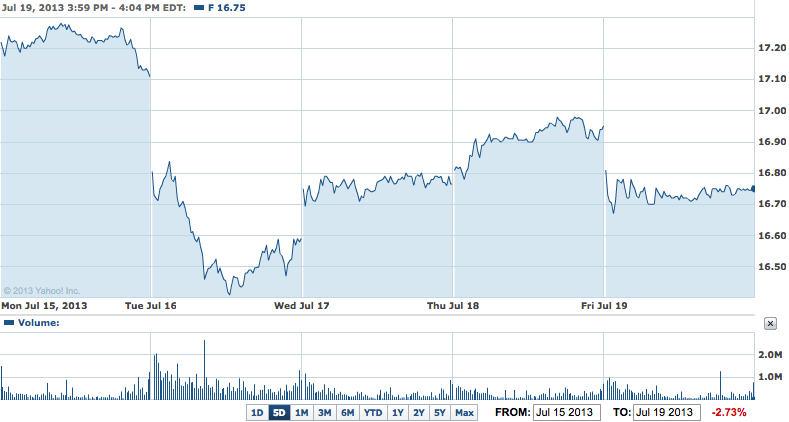 Editor's Note: Images of the F-150 have been added in an update to the article.
Don't Miss: Chevy Silverado's New Ad Guns for Truck Drivers' Tender Side.