Ford's Lincoln Embarks on a Long Road of Reinvention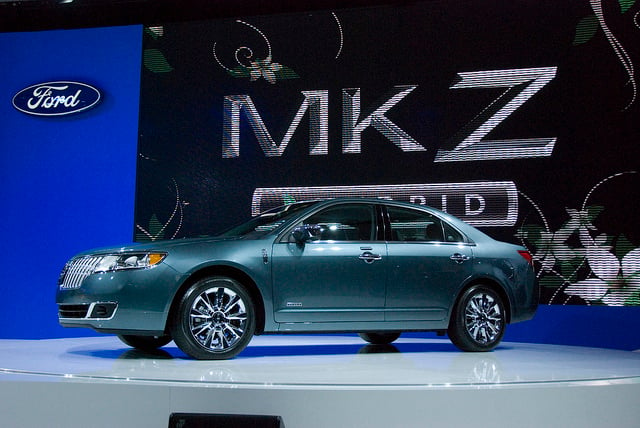 Ford Motor Co. (NYSE:F) has been able to resurrect significant success this year, but it still has a long way to go, especially in the luxury department. That's a reality that J Mays, Ford's design chief, acknowledges with his struggling Lincoln brand, as The Detroit News highlighted in a recent report. But both Mays and his team maintain that they're in it for the long haul, even if that means a decade-long Lincoln reinvention.
That reinvention was kicked off earlier this year when Lincoln rolled out its highly anticipated MKZ sedan. Three new vehicles are also supposed to follow in the MKZ's wake, and although Lincoln's launch didn't go as smoothly as anticipated, the brand is confident that it can turn things around as it works to roll out more distinguished vehicles, boost its sales force, and iron out more fine details.
Mays understands that Lincoln has ways to go before it can be considered a luxury brand once again, and he is comfortable with the long-term investment. What the design chief believes, and what many analysts agree with, is that Lincoln vehicles need more distinguishable features that differentiate them from their competition and afford them true luxury status.
Mays was reluctant to reveal details, but he asserted to The Detroit News that future Lincoln car designs will take a page from the MKZ's book in terms of enhanced interior design and other unique features. He wants Lincoln to have its quirks, something that will set its vehicles apart, and he explains, "Every brand needs to have a DNA and a unique selling point and things in the vehicle that make you think, 'That's that particular brand.'"
Analysts would tend to agree, and have already cited problems within the luxury department that are not personal to Lincoln. Jim Hall, an analyst at 2953 Analystics LLP, likens the current line of luxury brands to smartphones in that they all offer the same luxurious features and thus have no degree of exclusivity, according to The Detroit News.
Because so many automakers already offer features that were once reserved for luxury brands, the current marques need to up the ante if they want to maintain their luxury status. That's exactly what Mays hopes to do with his Lincoln reinvention, and he asserts the brand already has a whole host of things it is planning on including in its future cars.
For now, Lincoln is focusing on rolling out appealing, illustrious vehicles that cater to an evolving luxury consumer base that's reportedly getting younger and richer. Dealers are already sharpening their skills to better prepare for these young buyers, and automakers, too, are ensuring they can provide the best vehicle for the biggest buck. The Detroit News reports that Lincoln sales are down 7.6 percent overall so far, but if Ford's recent comeback has proven anything, it's to not count out this Dearborn, Michigan-based automaker.