Ford's Mulally Rakes in $13.8M Bonus After a Tremendous 2013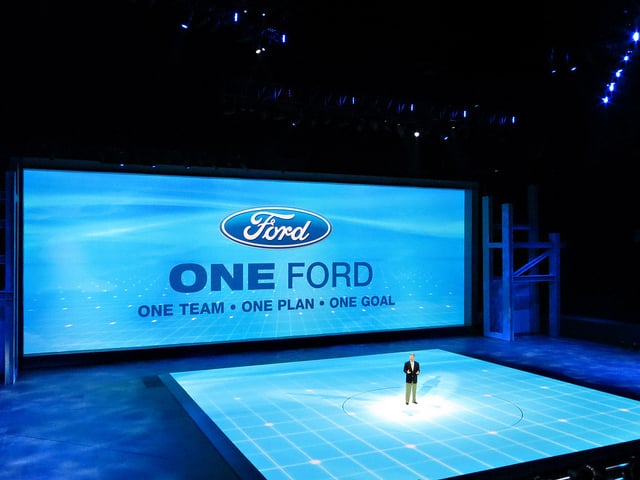 It's bonus season again at Ford (NYSE:F), and to reward its fearless leader for what turned out to be an exceptional year, the company is giving CEO Alan Mulally a $13.8 million bonus for the automaker's terrific performance last year. As per usual, the offering is in the form of restricted stock and therefore depends on its value on the day he sells it. The shares were worth $13.8 million at Thursday's closing price of $15.67 per share.
Since his arrival at Ford in 2006, Mulally has been an integral part of pulling Ford out of the financial crisis and making the No. 2 U.S. automaker perhaps stronger than ever. Mulally's championing of the Ford One plan has seen its losses minimized, its market share upped, and its profits reaching record levels. Mulally also received $3.3 million in shares after taxes, which vest fully this week, based on 2011 equity awards.
In total, he now owns enough Ford common stock to be worth $96.9 million at Thursday's closing price. For those who feel that Mulally was paid far too much, Ford urges that his bonus and pay package were kept in line with the value that he brought to the company.
"We remain committed to aligning executive compensation with the company's business performance and to tying a significant portion of executive compensation to long-term shareholder value," the company said in a statement.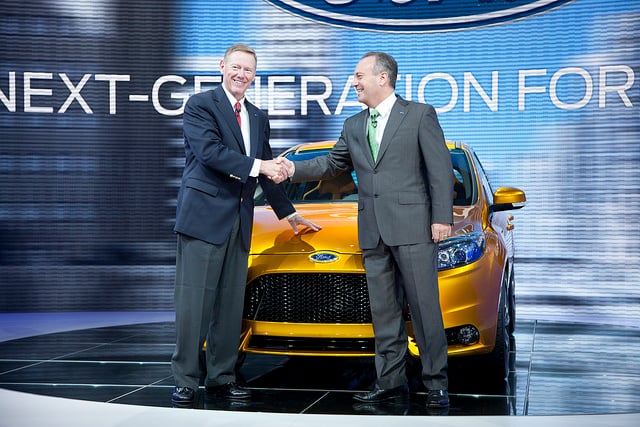 This year alone, Mulally will be overseeing the launch of twenty-three new vehicles around the world, sixteen in North America alone. The year started off with some uncertainty, though, as he was being courted by Microsoft to fill in for Steve Ballmer. Mulally ultimately decided to stick with Ford, much to the excitement of Ford's investors.
Mark Fields, Ford's chief operating officer, was given $4.6 million worth of shares for last year. He now owns $12.8 million in common shares of Ford, while Joe Hinrichs, the head of North and South American operations, was given $2.2 million of shares for 2013 and now owns $5 million in common shares in Ford.
Across town at General Motors (NYSE:GM), new CEO Mary Barra will be taking in about $14.4 million this year in cash and stock, including $10 million under the company's long-term compensation plan that is still subject to shareholder approval in June, Reuters reports.
More from the Wall St. Cheat Sheet: