Ford's Refreshed Mustang Gets a Debut Date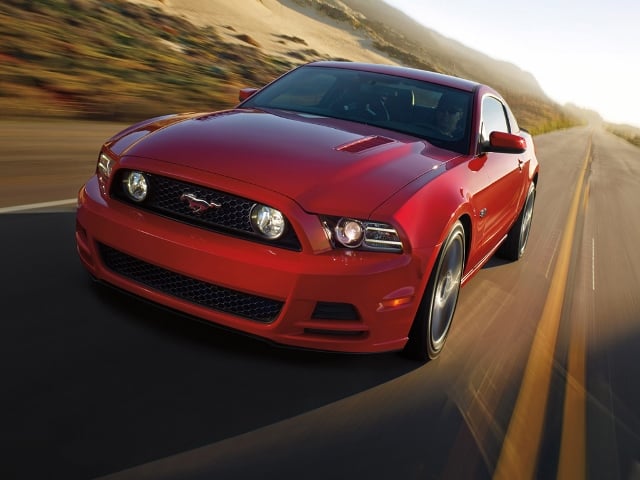 After spending a substantial amount of time in development, Ford (NYSE:F) is finally ready to unearth its new Mustang and will do so on December 5, the company said.
The 2015 model will be the first complete redesign for the car since 2005, when it brought back retro styling that sparked a nationwide muscle car throwback period. While the new Mustang is expected to retain some significant ties to the original 1964.5 model, the vehicle will supposedly have an undeniably updated feel to expand its appeal beyond the domestic market.
However, Ford still assures us that it will be a Mustang in every way. Improvements will be made to the chassis, a greater menu of engine options will be available, and the transmission options will be tweaked, as well, "all intended to broaden the car's appeal beyond its core American audience," Reuters reports. 
"We had a big decision to make about the execution of the vehicle, but most of all we had a chance to globalize this iconic vehicle," Ford global marketing chief Jim Farley told reporters at an event held in conjunction with the Los Angeles Auto Show. To help push the global nature of the new car, Ford will be unveiling the new design simultaneously at its headquarters in Dearborn, Michigan; New York; Los Angeles; Barcelona; Shanghai; and Sydney, according to Reuters.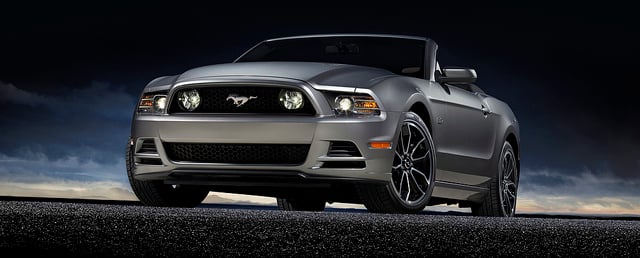 "It's an interesting time for us to launch Mustang and we want to be relevant to the part of the U.S. customer base and global customer base that hasn't thought of Ford first," Farley said, per the news service.
The Mustang will arrive next spring, during its 50th anniversary year. A limited number of cars will be available as 2014.5 models before the full production run of 2015 units comes in.
To boost excitement about the new car, Ford is turning to social media to spark enthusiasm a full two weeks ahead of the debut date. "In the 15 days leading up to the debut, Ford is teaming up with Facebook and Instagram to showcase the car by having fans share photographic stories every day, including 15-second videos by select users, about the car using the hashtag #MustangInspires," Reuters reports.
While the new car will ride on the same 107-inch wheelbase as the current model, it's expected that the 2015 Mustang will shed several hundred pounds, improving both handling and efficiency. On the subject of the latter, in a Mustang first — and presumably to appeal more to the international crowd — Ford will be offering an EcoBoost turbocharged four-cylinder engine.
Here's how share of Ford are trading on Friday: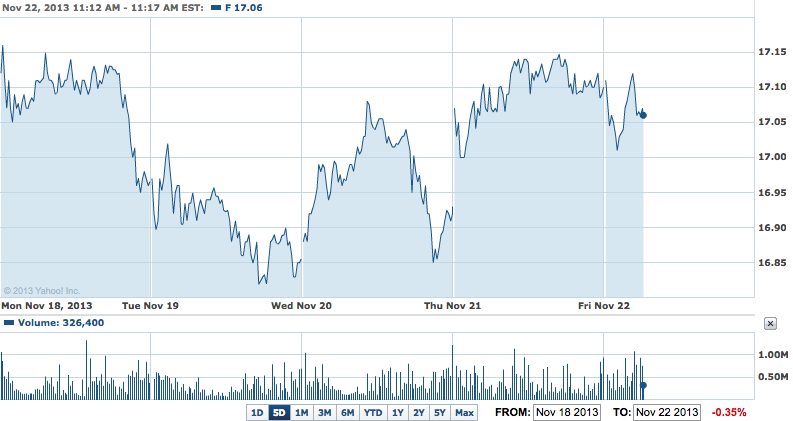 Don't Miss: Chevy's New Colorado Looks Like the Standard-Setter It Needs to Be.