Ford's Supplier Roster Is Getting a Trim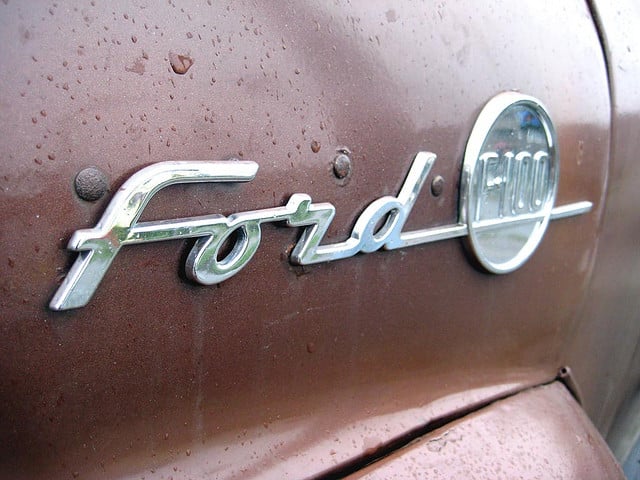 Ford Motors (NYSE:F) is ready to make another cut to its supplier list, and has erected a goal to eventually only buy parts from about 750 suppliers, compared to its total last year of 1,260.
According to Bloomberg, Ford's group vice president of global purchasing, Hau Thai-Tang, made the announcement in Dearborn, Michigan, Monday, and explained, "We still think that there's plenty of opportunities for us to get down to the 750 number and still have plenty of competition and allow us to get the best ideas from the most innovative suppliers." Reducing its supplier roster by 40 percent will allow the U.S. automaker to cut its production costs and source from fewer suppliers, but the announcement will also still stress vendors that have long served Ford and count on its continued business.
Nonetheless, Ford is familiar with making drastic platform reductions, and Bloomberg highlights that its CEO Alan Mulally has already cut the number of its vehicle platforms from 27 in 2007 to 14 today. These reductions help boost profitability at the recovering U.S. automaker, and the executive plans to eventually slim the portfolio down further to nine platforms by 2017. Thus far, these cuts have helped Ford increase its profit margin and earn $35.2 billion from 2009 through 2012, compared to the previous three years' loss of $30.1 billion after battling bankruptcy blunders in 2009.
In addition to explaining Ford's plans to cut its supplier roster, Thai-Tang also illuminated Monday that the automaker's annual spending budget will surpass $100 billion this year on account of new technology, rising production costs, and new fuel economy standards. The Detroit News explains that two-thirds of that will go to manufacturing expenses, and the increased figure is also a result of Ford's aforementioned plans to cut the number of its suppliers.
Thai-Tang maintained Monday that Ford's spending is expected to remain proportionate among its global regions, and the company hopes to increase its output from about 5.7 million vehicles annually to about 8 million by the middle of the decade.
Don't Miss: 7 Cars That Say 2014 Is Year of the EV.