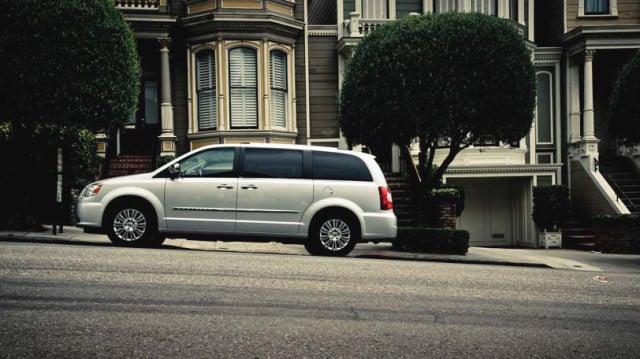 With the advent of SUV-van mashups like the Ford Flex and the continued saturation of the compact crossover segment, minivans have been struggling to keep up their numbers as families shy away from the traditional suburban transport in favor of sportier, more fuel efficient, and generally cooler vehicles that still offer the versatility and capability that they need.
Nonetheless, manufacturers are still finding it worthwhile to continue producing them, since the margins generated by the vehicles are considerably substantial and largely offset the huge volume drop that minivans have experienced over the past decade. Brian Heney, the director of operations for the Danvers, Massachusetts-based Kelly Automotive Group, told Automotive News that minivan buyers often become a dealership's loyal customers, even more so than during the minivan's heyday, more than a decade ago.
Buyers tend to opt for feature-endowed models that can run well over $40,000 and beyond. A nicely loaded Honda (NYSE:HMC) Odyssey can surpass $50,000, as can a Toyota (NYSE:TM) Sienna after a fruitful shopping trip through Toyota's package and accessory aisle. However, for prices that are usually seen on luxury vehicles, the vans come with no small amount of stuff: rear-seat entertainment systems, a built-in vacuum (on the Honda only, for now), high-end audio, and every tech gadget like rearview cameras and heated mirrors that one could wish for.
This market proves to provide exceptional padding on automakers' bottom lines, similar to how trucks and SUVs are the profit engines for major companies. As long as minivans are able to command $30,000, $40,000, and $50,000 price tags, they'll just keep on making them. "It's a good transaction and a loyal customer," Heney said to Automotive News. "You start loading up a [Chrysler] Town & Country and they sell for $45,000. We like selling them."