Gasoline or CNG: General Motors Says, 'Why Not Both?'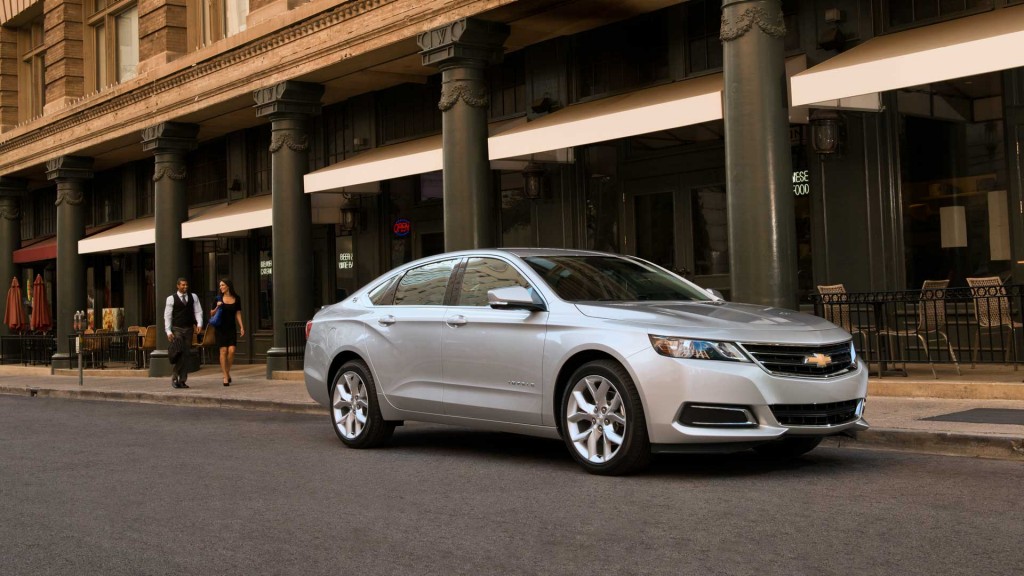 There's been a debate floating around the auto sphere regarding the use of compressed natural gas (or CNG) as a substitute for gasoline in conventional vehicles. LNG systems, unlike hydrogen fuel cells, are relatively affordable systems to implement, and are actually already seeing action in some stock fleet vehicles, such as the Ford (NYSE:F) F-150.
Of course, there's always the overhanging issue that has made full-on electric cars a tough sell: there's really no reliable supporting infrastructure that would warrant the widespread use of LNG as a primary source of fuel (at least yet). However, General Motors (NYSE:GM) thinks that it may have a solution, and that solution could be hitting dealerships as soon as next year.
Instead of selling a gasoline model and a CNG model alongside, GM said "why not both?" Next summer, the Impala sedan that can take either fuel will be arriving in showrooms, and although the price has not been disclosed, the standard versions start at around $27,700.
Like the plug-in hybrid, the purpose of installing both systems is to address range anxiety, given the lack of CNG filling stations in the U.S. "According to the industry group Natural Gas Vehicles for America, about 130,000 to 135,000 natural gas vehicles operate in the United States and more than 16 million globally, most of them commercial and fleet vehicles such as buses and garbage trucks," Reuters says.
General Motors, citing the California Air Resources Board, said that natural gas is a cleaner-burning, less costly fuel than gasoline, and vehicles powered by compressed natural gas typically emit 20 percent less greenhouse gases than gas-powered cars.
Despite this, GM CEO Dan Akerson said that the number of natural gas filling stations totals about 1,350 in the United States, about half of which are open to the public. That compares with about 168,000 retail gasoline stations, in a speech to be delivered at an energy summit in Washington.
The Impala will have two tanks; one for gasoline, and one for CNG. Whilst the latter has always been aimed directly at fleet customers, the new cars will be available for both fleet and retail buyers.
"Natural gas powertrains are one of the areas where we have increased investment because we believe the technology can satisfy the 'green' needs of both the environment and the stockholders," Akerson said, emphasizing his call for the Obama administration and Congress to create a consumer-driven national energy policy.
Back in March, he said President Barack Obama should appoint a commission to develop a 30-year U.S. energy policy framework that includes energy producers, labor groups and energy consumers such as GM, Reuters reports. At the time, Akerson also said that CNG was a "huge and largely untapped opportunity for commercial fleets and long-haul truckers."
Don't Miss: Here's How Ford and General Motors Are Doing in Europe.